The World Economic Forum was established by economist Klaus Schwab and is known for its yearly summit held in Davos, Switzerland. The Forum aspires in all its endeavors to demonstrate entrepreneurship in the global public interest while respecting the highest standards of governance, according to the WEF website.
The 2023 YouTube delegation is the largest group of social media creators to ever attend the World Economic Forum's Annual Meeting. They will be bringing the issues driving the agenda to the attention of a huge new audience while also representing Brazil, Mexico, Nigeria, Ghana, India, and the Middle East.
The digital celebrities, who together have 230 million followers online, will discuss topics such as global healthcare, social justice, and climate change at the World Economic Forum. They will interact with an inspirational group of ecopreneurs and innovators who are working to find answers and bring about change on a global scale.
Prajakta Koli aka MostlySane
Prajakta Koli, also known as MostlySane, is a multifaceted creator from India. The performer, blogger, and influencer is also the brains behind one of the most popular female-run comedy channels on YouTube. She is a former member of the Forbes India 30 Under 30 list and the recipient of numerous honors, including "Viral Queen of the Year" and "YouTuber of the Year" from Cosmopolitan. She is at Davos 2023 to look for stories on climate change and female education.
Adanna Steinecker of House of Adanna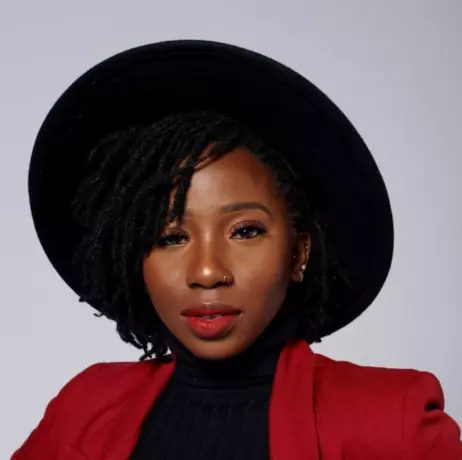 Adanna Steinacker has almost ten years of experience as a YouTube creator. Her most well-known channel, House of Adanna, has focused on family and sustainability. She is a Nigerian doctor who currently resides in the UK. Meanwhile, it appears that she will become the spokesperson for reliable health information on YouTube thanks to the professional channel Digital Medics Academy.
Luis Villar aka Luisito Comunica
Blogger and YouTube influencer Luis Villar, best known online as Luisito Comunica, is from Mexico. He began his career on YouTube by posting piano lessons but soon switched to creating travel videos. His profound views on culture propelled him to the second-most subscribed YouTuber in Mexico, only after Badabun.
Nuseir Yassin from NasDaily
An Arab-Israeli vlogger named Nuseir Yassin is well-known for his one-minute-long videos on social media. As he looks for creative solutions and clever ideas to convert into tales for his YouTube channel, Nas Daily, he has CEOs, scientists, and start-up founders in his sights.
After attending earlier this year and participating in a series of extensively watched movies about the conference and the entrepreneurs who attend, Nuseir is returning to Davos for a second time.
Berthold Ackon aka Wode Maya
A Ghanaian influencer named Berthold Ackon of Wodemaya is on a quest to rewrite the history of Africa by exposing its diverse cultures and ways of living. His interest in how Africans may contribute to the development of Africa has taken him to nations all over the continent, where he has conducted interviews with numerous regional leaders.
Nathalia Arcuri of Me Poupe
The owner of a well-known Brazilian channel dedicated to empowering women financially is Nathalia Arcuri. She is also the founder and CEO of Me Poupe, the first platform in the world to provide financial entertainment. Me Poupe is on a mission to turn Brazilians into astute investors and touches more than 14 million individuals each month.
YouTube influencers' past in Davos
Influencers from YouTube are becoming common at Davos. Mark Vins from the Brave Wilderness channel and Nuseir Yassin from Nas Daily attended the occasion in May 2022. Lily Singh (aka SuperGirl), Dan Howell, and India's top female YouTuber, Prajakta Koli (aka MostlySane), contributed to an online Davos Agenda in 2021.
Bhuvan Bam, the well-known Indian actor and YouTuber, was also seen there in 2020 with other creators. Based on their successes in social entrepreneurship, two innovators have advanced to more established positions with the World Economic Forum: Nuseir Yassin as a Media Leader and Natalia Arcuri as a Young Global Leader.