The popular Indian music band Masala Coffee has just launched their latest song Teri Udaan from their album Ektara.
Masala Coffee was founded in 2014 and the band performs across various genres like Indian folk, blues, pop and rock. They made a name for themselves when they composed music for the movies Solo, Uriyadi and even Mundina Nildana. Founded by Varun Sunil the band was named "Masala Coffee" to signify the different kind of music they play. As of 2020 the band members are Varun Sunil, Crishna, Aslam, Daya Sankar, Preeth PS, David Crimson Clifton, Paul Joseph Amal Sivan and Steve Kottoor.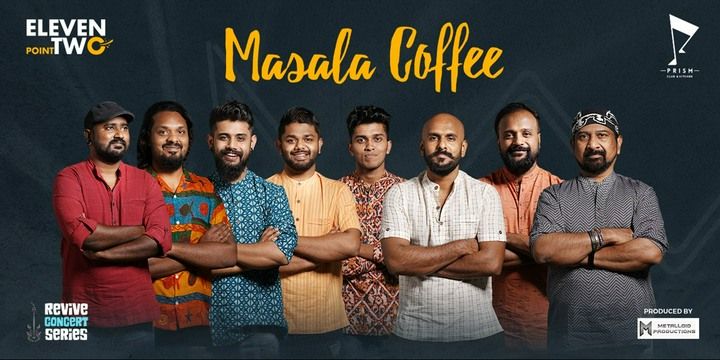 Teri Udaan spotlights the infamous old issue of female infanticide. The song continues in Hindi highlighting how the little girl cannot be saved despite all the unending pleading and crying. The dark visuals and monochrome video also add to the emotions showcasing how grave the situation is in real life. The only hope left for the little girl is to survive in the protective shadows of her mother.
The melody of Teri Udaan gives all of us hope that there is a light at the end of the tunnel and that the world lets the girl grow, spread her wings and soar high to achieve her dreams because at the end of the day Women make the world complete and they hold to power to create, nourish and transform!
Composed & Produced by Masala Coffee
Vocals – Varun Sunil
Lyrics – Lakshmi Menon
Guitalele & Ukulele – Preeth PS
Cello & Viola – Harrald Antony
Keyboards – Steve Kottoor
Bass – Paul Joseph
Backing Vocals – Tania Mathew
Percussion – Varun Sunil 
Recorded at
Tag Studios, Mumbai
Muzico, Bangalore 
Hat3 Studios ,Kochi 

Recording Engineers:
Sonal
Jonathan
Mixed & Mastered by
Jayakrishnan Nalinkumar (JK) ,Tag Studios Mumbai
In case you haven't watched the video. Make sure to check it out below.