To begin with, let's start with a brief rundown of the post-lunch amusing yet instructive session that our wonderful residents experienced firsthand only at the Social Nation Residency Programme.
We are all aware of the importance that direction and cinematography have when it comes to the development of content, and that is what the residents were mentored about after the brainstorming ideation process.
The main topics on which the sessions were focused were originality- technically and aesthetically.
Visual Storytelling
Manish Kharage and Paritosh Anand, the experts in the field of Visual storytelling from the director, actor, and content creator share their valuable insights about cinematography and how it gives content the life it deserves!
They provided instructions on how to approach video storytelling and the direction-taking process. Aspects to keep in mind regarding the uniqueness of visual storytelling that should be considered when directing and editing.
Navigating the process of filming videos while maintaining the storyline and emotional core intact.
Streaming
Gyan Gaming and Happy Prince Gaming famous Esports player and content creator talked about the value of gaming and how it is the fastest-growing segment of the entertainment industry.
The mentor discussed the necessary setup required and the technicalities behind it, as well as how young gamers can make a profession out of it by becoming streamers, and how they might seek their parents' support in pursuing such unconventional careers.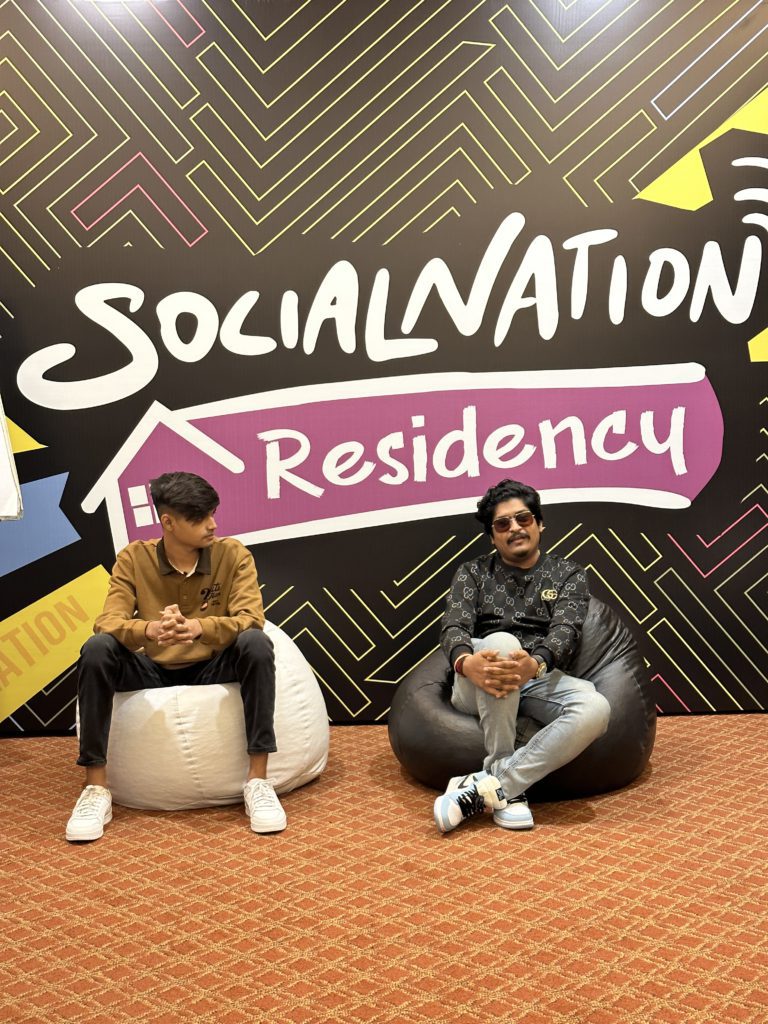 In order to expand growth, they also discussed the best streaming platforms and strategies for creators.
Stay tuned for more entertaining activities, and follow @socialnationnow for up-to-the-minute information on the current residency programme!