In the ever-evolving world of fashion and lifestyle, where global brands often take center stage, there's a new player in town, and it's putting homegrown talent in the spotlight. Tata Cliq Luxury is a renowned multi-brand retailer that specializes in luxury fashion and lifestyle products, and they have introduced a fresh and exciting section called 'Indi Finds' on its platform.
This dedicated store is on a mission to empower people by helping them discover and support smaller brands, thereby emphasizing the promotion of homegrown labels. This stands as a beacon of hope for those who appreciate the artistry and craftsmanship in Indian heritage. While Tata Cliq Luxury's existing website showcases a curated collection of brands that exemplify this heritage, 'Indi Finds' is here to cater to the natural inclination of shoppers towards the thrill of exploration.
So, what exactly can you expect to find in this intriguing new line of 'Indi Finds' on Tata Cliq Luxury? Let's dive in!
A World of Homegrown Fashion
'Indi Finds' won't be just another online store; it will be an experience waiting to be explored. Its aim is to assist consumers in uncovering a diverse array of homegrown fashion brands celebrating their contemporary and sophisticated designs. During its initial phase, it will primarily focus on women's apparel, with a special emphasis on ethnic attire. This variety will encompass a wide range of clothing items, including kurtas, co-ord sets, and suit sets. These pieces are not just fashion; they are a testament to the rich tapestry of India's fashion heritage.
The Festive Connection
As we gear up for the festive season, they have surely got us covered with an array of exquisite choices. The store is all set to introduce different distinctive homegrown brands that perfectly capture the essence of Indian festivities. What's more, these brands are not just known for their exceptional craftsmanship but also offer attractive pricing.
Some of the prominent names set to grace the virtual shelves of 'Indi Finds' include Anuja Banthia, B'infinite, Ek Katha, Grass and Sunshine, Karaj Jaipur, Khamaj India, Ganga Fashions, House of Manaa, Monojolika, Mushio, Nero, Palak and Mehak, Radhika Jindal, Shibui, Ted Frede, anR̥d Zazu. Each of these brands brings its unique flavor to the table, promising a delightful shopping experience.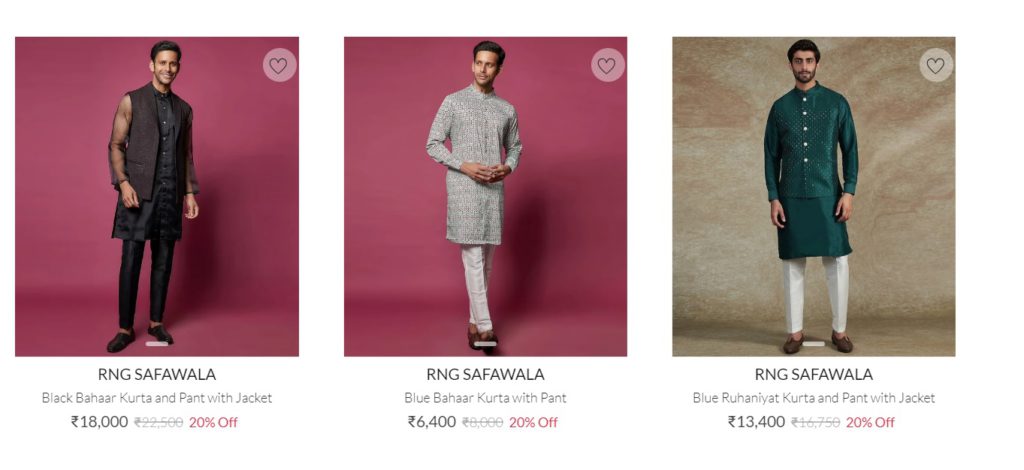 Discovering India's Rich Heritage with 'Indi Finds'
One of the key factors that make this so exciting is the joy of exploration. As shoppers, users are not just buying clothes; they're embarking on a journey of discovery. Each brand in this collection has a story to tell, a narrative that's deeply rooted in Indian culture, traditions, and craftsmanship. When they shop at 'Indi Finds,' they aren't just acquiring a piece of clothing; they're embracing the artistry that has been passed down through generations. It's a celebration of India's diverse culture and the talent that resides within its borders.
'Indi Finds' isn't just about offering exquisite fashion; it's about empowerment. Tata Cliq Luxury understands the significance of supporting homegrown talent, especially in the fashion industry, where global giants often overshadow local artisans. By providing a platform for these indigenous labels, they are not only giving them visibility but also helping them thrive.
When you choose to support these homegrown brands, you're contributing to the preservation of Indian heritage and craftsmanship. You're making a statement that fashion is not just about trends; it's about culture, tradition, and the stories woven into every fabric. With the addition of 15 new homegrown brands, the store is poised to become your go-to destination for all things festive. Whether you're looking for a stunning Diwali outfit or a unique piece for any special occasion, it promises to have something that resonates with your style and sensibilities.
To wrap it up, we would like to emphasize that in a world where the fashion industry often prioritizes international brands, Tata Cliq Luxury's 'Indi Finds' is surely a refreshing change. It's not just a store; it's a celebration of India's rich heritage, culture, and craftsmanship.
So, the next time you're in search of something truly unique and special, consider exploring as it's more than just a shopping destination; it's a journey of discovery, a celebration of all that India has to offer in the world of fashion and lifestyle. Happy shopping!