In the fast-paced world of fashion, businesses are constantly seeking innovative ways to stand out and engage with customers. Instagram, a popular social media platform, has emerged as a game-changer for the Ethnic Footwear industry. With its visual appeal and vast user base, Instagram has provided shoe businesses with a powerful tool to showcase their products, build a loyal customer base, and foster a sense of community. While most mainstream brands have built and are maintaining their Instagram account, there are few brands for whom Instagram is at the core of their existence.
Before we delve deep into our favourite shoe brands on Instagram, let us understand why the Shoe business is thriving on the platform-
Visual Storytelling and Brand Identity
Instagram's emphasis on visual content allows shoe businesses to tell captivating stories and establish a distinctive brand identity. By curating visually appealing feeds, businesses can showcase their shoe designs, highlight craftsmanship, and communicate their brand values. Through compelling visuals, businesses can evoke emotions and create a strong connection with their target audience.
Influencer Marketing and Collaborations
One of the most powerful aspects of Instagram is its ability to facilitate influencer marketing and collaborations. Shoe businesses can partner with influencers, fashion bloggers, and celebrities who have a strong following and align with their brand values. These collaborations allow for greater exposure and reach.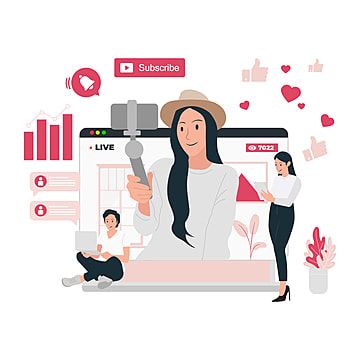 User-Generated Content and Social Proof
Instagram's user-generated content (UGC) feature plays a vital role in establishing social proof for shoe businesses. Customers can share their experiences, post pictures wearing the shoes, and tag the brand, creating a ripple effect of organic promotion.
Shoppable Posts and Seamless Purchasing
Instagram's introduction of shoppable posts has transformed the way customers discover and purchase shoes. Shoe businesses can tag their products in posts, allowing users to explore product details and make purchases directly within the app. This seamless shopping experience reduces friction and enhances customer convenience.
Data Analytics and Targeted Advertising
Instagram provides shoe businesses with robust data analytics tools to gain insights into their audience demographics, engagement rates, and post-performance. This data-driven approach enables businesses to refine their marketing strategies, identify target markets, and personalise their advertising efforts.
Brands Who Gained Prominence Through Instagram
Fizzy Goblet
Fizzy Goblet is a brand that specialises in handcrafted Indian footwear. The company was founded by Laksheeta Govil in 2014 with the aim of reinventing traditional Indian footwear by adding contemporary designs and a modern touch.
Fizzy Goblet is known for its vibrant and colourful juttis, wedges, sneakers, and sandals. The footwear is made using traditional techniques by skilled artisans in India. The brand combines traditional embroidery and embellishments with modern materials and designs, resulting in unique and stylish footwear.
Fizzy Goblet has gained popularity both in India and internationally. Its products are available online through Instagram and its official website and are also sold through various retail outlets.
Jaypore
Jaypore offers a wide range of products across various categories, including fashion, jewellery, home decor, accessories, and footwear. Each item available on Jaypore is carefully selected for its quality, craftsmanship, and design aesthetics.
One of the key aspects of Jaypore is its emphasis on traditional and indigenous art forms. The platform features products that highlight the rich cultural heritage of India. By supporting these artisans and craftsmen, Jaypore aims to preserve and promote India's diverse cultural traditions.
Customers can explore and purchase products from different regions of India, each known for its distinct craftsmanship and style. Jaypore is best known for its traditional footwear that combines comfort with style. Loved for their Kolhapuri chappals and juttis, Jaypore is a must-visit for shoe lovers.
The Cai Store
Cai Store is a popular Indian footwear brand known for its contemporary take on footwear. The brand was founded by Aradhana and Dhanraj Minawala in 2015. Cai aims to redefine the art of footwear by offering the chic of leather fits in non-leather-based footwear.
Cai offers a wide range of footwear that is handmade by skilled artisans using the latest techniques. The footwear range includes comfortable yet stylish pieces such as sandals, slip on, wedges and many others. It is a mix of traditional comfort with modern patterns, and embellishments, making them unique and stylish.
The brand focuses on using high-quality materials and paying attention to detail to ensure the durability and comfort of its footwear. All of its range is crafted with precision and is known for its excellent craftsmanship and fine finishing.
Instagram's innovative features and immense popularity have revolutionised the shoe business, offering new avenues for brand visibility, customer engagement, and sales growth. Through visual storytelling, influencer collaborations, user-generated content, and seamless purchasing experiences, these three shoe businesses have built a strong brand identity, fostered customer loyalty, and driven revenue. As the shoe industry continues to evolve, Instagram will remain an indispensable platform.