In this galaxy of endless possibilities, there is a shooting star who has ignited the internet with his jaw-dropping dance moves and contagious energy. Brace yourselves, my friends, because we are about to embark on a thrilling rollercoaster ride through the captivating cosmos of Shehzaan Khan, the groovy sensation known far and wide as @isshehzaankhan on Instagram!
Picture this: You're scrolling through your explore page, minding your own business, when suddenly, BOOM! Shehzaan, also known as the "National Patiala Boy", bursts onto your screen with his infectious charm and mesmerizing choreography, leaving you utterly captivated.
In a conversation with Social Nation, Shehzaan Khan expressed his gratitude towards his dear followers for acknowledging his choreography and shared his entire experience: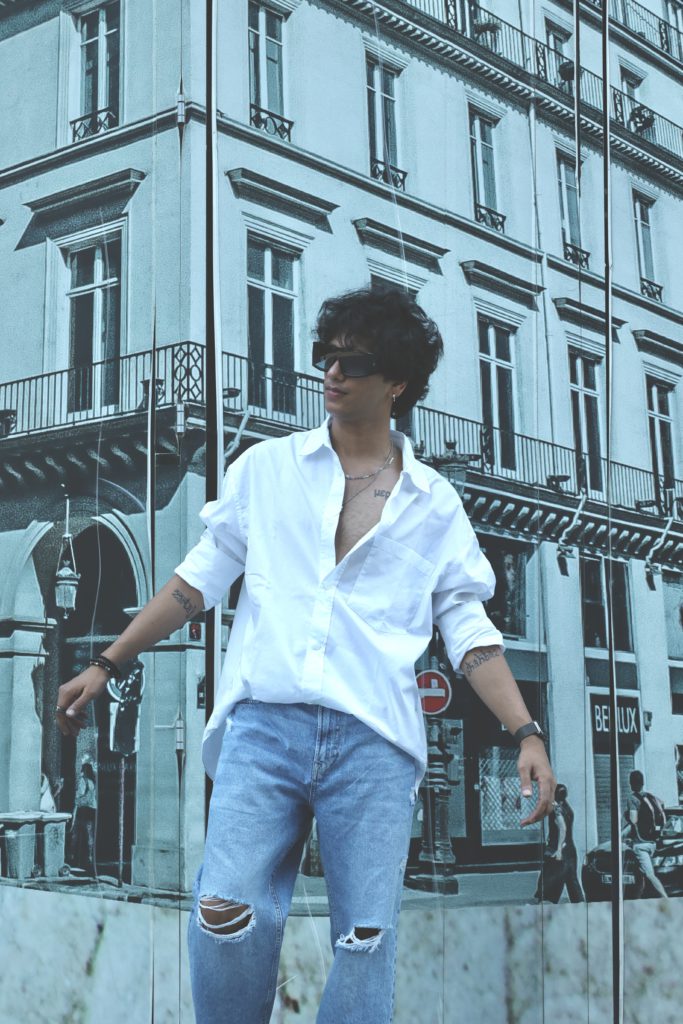 Being acknowledged as the "National Patiala Boy" how does it make you feel to realize that you have captured the hearts of numerous individuals? And what message would you like to convey to your followers who have showered you with their love?
I am extremely overwhelmed with gratitude as I sit down and express my deepest thanks to each and every one of you for showing so much love to the Laung da Lashkara routine, be it in the form of memes, edits, recreating the choreography in your own personal ways and so much more! The love and support I have received, especially in the past 2 months, has truly touched my heart in ways I never imagined possible.
When I first created this choreography, I was a little confident that this might just get the love it deserves but I had no idea it would resonate with millions of people all around the world. The countless messages and comments have been an incredible source of inspiration and motivation. I promise to continue nurturing this beautiful connection we all share and to use my platform to inspire, uplift, and spread joy in any and every way I can.
Your support has reminded me of the incredible power we hold as individuals to spread positivity, laughter, and compassion. It has not only propelled the reach of this video but has made me feel seen, and valued and gives me a huge sense of purpose to continue creating not only for me but for all you beautiful people.
Once again, from the bottom of my heart, thank you for all your love. I am forever grateful, and I look forward to embarking on this incredible journey with all of you.
With moves smoother than silk and a style hotter than a sizzling salsa, Shehzaan Khan has become an instant sensation, captivating hearts with each electrifying performance. Through tutorials and dance challenges, he has inspired and encouraged countless aspiring dancers to embrace their own unique groove!
His electric energy and jaw-dropping choreography have left people everywhere in a frenzy, from his mind-blowing choreography on the chart-topping track "Laung Da Lashkara" to getting big-time influencers like Aastha Shah, Tarini Shah, Vishal Pandey, Ankush Bahuguna, and Unnati Malharkar and many others to shake their legs with him. Shehzaan has not only become a sensation but has also stolen the hearts of many.
So, my friends, let us raise our glasses to Shehzaan Khan, the dancing phenomenon who took the digital world by storm. As his journey continues to unfold, we can't help but be swept away by the magic he creates. The maestro of movement has reminded us all that dreams do come true and that with a little rhythm and a lot of passion, anything is possible on the dance floor of life.
Intrigued and eager to get your feet moving to the beat of Shehzaan Khan's infectious groove? Well, you're in luck! To join in on the dance revolution and witness the magic firsthand, head over to Shehzaan's Instagram profile for his next workshop and get ready to dance like nobody's watching.