The world of social media, today, is predominantly dominated by content creators. They have revolutionised the way viewers consume content and interact with brands online. Businesses and brands now depend upon the effectiveness of online content and the impact of creators/influencers to reach their target markets. Consequently, there is a rising need for these influencers. The fact that no event seems complete without their presence only goes to show their impact. From being social media stars to crossing newer career milestones, content creators have come a long way.
"From The Creator-Verse" is Social Nation's weekly round-up of everything that's happening within the 'Creator industry'.
Juhi & Siddharth Welcome Their Baby
Juhi Godambe and Siddharth Jain had a baby boy on Thursday, November 9, 2023. She posted an adorable picture on her Instagram with the caption "And just like that you changed our world 🤍 We love you our precious baby boy, more than we knew we could!"
Zakir Is Back With Ummeed Season 2
Zakir Khan is back with another season of his widely loved podcast series called "Ummeed." The first episode of this season dropped on November 9, 2023. It featured Kumar Varun, IPS Manoj, and Maharashtra Tourism Head, Shraddha who spoke about "Struggle, Success & Love."
TVF x Balaji Motion Pictures
The Viral Fever and Balaji Motion Pictures have partnered to go on a 3-film journey that promises to redefine entertainment. We're quite excited and intrigued to see what this tie-up brings!
Anirudh Released A Song For Mrunu On Her Birthday
Mrunu got the cutest birthday surprise from her fiancé Anirudh Sharma. He released his song "Bezubaan" for her on her birthday. Isn't that adorable?
Kareena Sizzles On The Cover Of Dirty Magazine
The Dirty Magazine's covers are always worth looking forward to. Their creative vision is quite unique and distinct. This year we see Kareena Kapoor Khan like never before in the second edition of the magazine. We are IN LOVE! Captioned, "Kareena Kapoor Khan is an actress, Bebo is an emotion. And somehow, they both stay winning the idgaf wars," and we couldn't agree more.
MrBeast Lands In Trouble
A week after YouTube star Jimmy Donaldson a.k.a. MrBeast sued his namesake virtual burger restaurant, the company behind MrBeast Burger has filed its own lawsuit against Donaldson and his Beast Investments. Virtual Dining Concepts, which handled the fulfillment and delivery of MrBeast Burgers, is seeking $100 million in damages.
In another instance, the renowned Youtuber partnered with a charity to build 100 wells in the villages of Mbouda, Foumbat and others in South Africa as the people there do not have reliable access to water. His critics feel that MrBeast seems to be exploiting the vulnerable to get views with over 200 million subscribers flocking to his channel. Not that Jimmy Donaldson is oblivious to the criticism, he said he expects to be "cancelled" now the video has gone live but doesn't care as in the end he's just doing some good.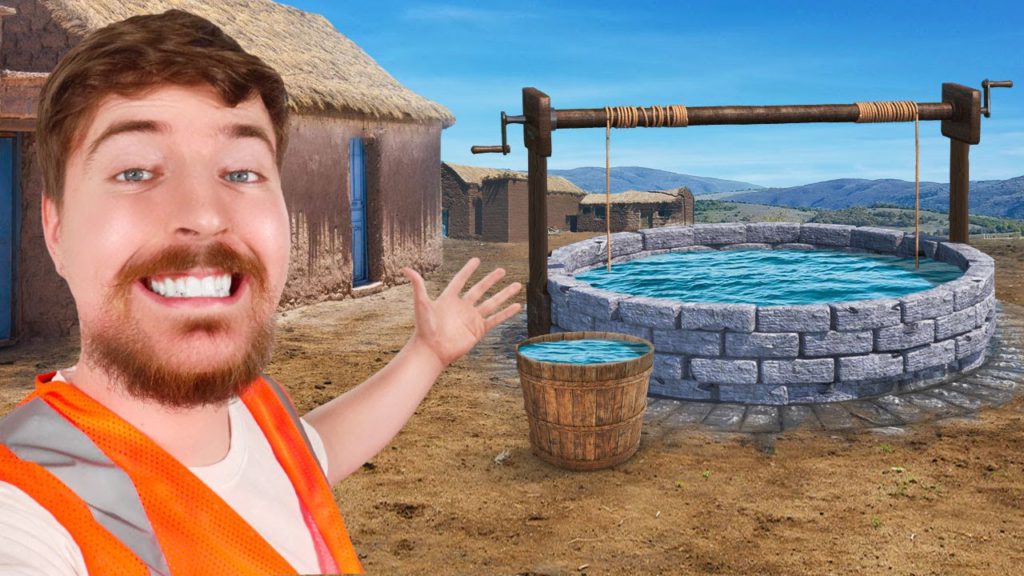 BeerBiceps' Level Supermind Nominated As Best App 2023
The mind performance app "Level Supermind" co-founded by Ranveer Allahbadia a.k.a. BeerBiceps, has been nominated for GLOBAL User's Choice Awards for the Best App of 2023. Google Play Store has announced the User's Choice Award 2023 where they ask users to vote for the best games or applications of 2023. The nominees for both Google Play User's Choice Game and User's Choice App for 2023 were released and players had time till November 14 to cast their vote.
Mythpat, Mortal, and Scout To Be Gaming Mentors
YouTube Gamer Week is back on November 23 and 24, 2023 in Mumbai, in partnership with KRAFTON India. Like last time, this is a hybrid event and creators residing out of Mumbai can also join virtually. They have partnered with Mythpat, Naman Mathur a.k.a. Mortal, and Scout, who will serve as mentors. Additionally, they will have internal and external guest speakers such as Animesh Agarwal (THUG), Nishant Patel, and team Krafton.
This event is for content creators and pro players who are looking to:
a) up-skill with the help of specialists
b) network with the gaming community
c) create content and collaborate!
If you are a creator or an agency, this might be useful to you.
Stay tuned to learn more about what's happening within the creator-verse. See you next week!