Carrying on the trend of short video formats. YouTube launched Shorts, its own short video service which allows creators to make vertical videos upto one minute. It has even announced a $100 Million fund to reward creators for their dedication to making creative, original Shorts that delight the YouTube community.
As a creator/artist it is important to realise that YouTube Shorts offer a New Way for:
1) Users To Discover Music
Any short video is driven powerfully by audio. A good audio makes it easy for users to explore new artists. YouTube Shorts can help artists share their music and catalyse discovery.
2) Artists To Connect With Fans
Creators and artists can connect with their communities and audiences by making use of short content formats. Shorts allow creators to establish that connection and even find new fans to connect too.
3) Artists To Promote Music
If someone is deeply into music, the artists can make use of Shorts to devise new release strategies and keep the engagement going. Shorts can also help in driving the audience to the official content on the desired YouTube channel.
Creating Shorts (Shorts 101)
Creating shorts is a very easy task. All that one needs is a phone and the YouTube app. Shorts can be created via the 'Create a Short' option on the YouTube app.
Shorts can also be created from official YouTube music videos.
NOTE: The video needs to be both under 1 minute uploaded in a 9:16 or 1:1 ratio to qualify as a Short.
Discovery
YouTube has made it easy to discover shorts on the app. Shorts can be discovered via the following:
The Channel Page

YouTube Homepage

From Subscriptions

By Searching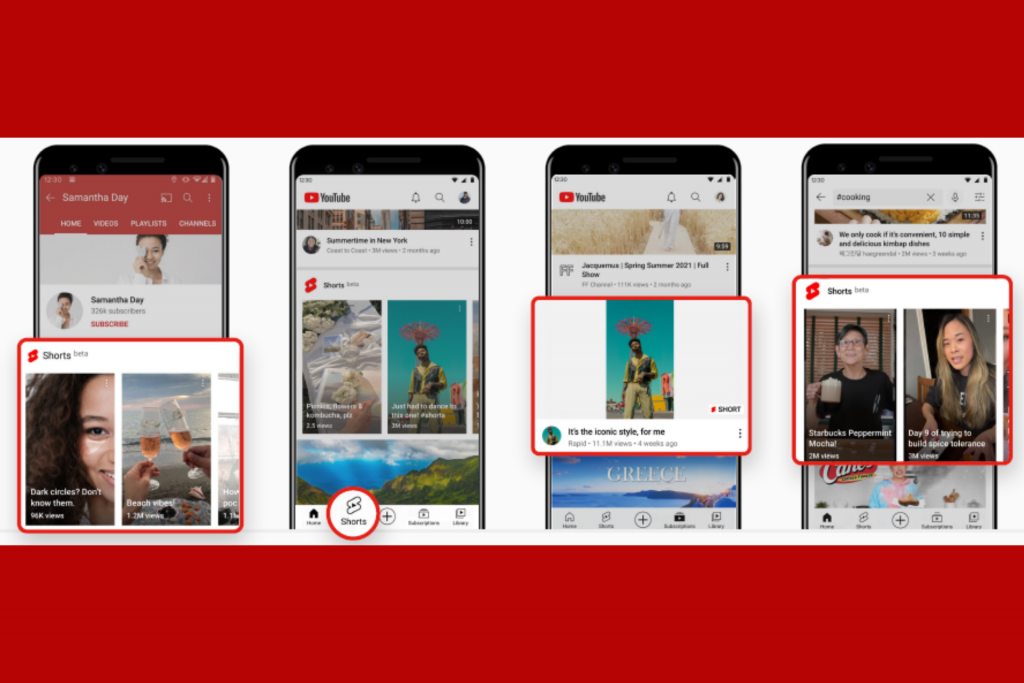 Incorporate and Discover Music
The YouTube Audio Library offers a new way to discover music. Furthermore via the Sounds Page (located at the bottom right of a Short), creators can see how fans are engaging with their music. Sounds Page can also be used to see all fans' Shorts creations. It can also send fans to the official music video to which the audio is linked.
Ideas & Inspiration
Here are a few ideas to get you inspired for making Shorts.

Promote Your Music:
Experiment with Debut Content: Create different types of Shorts content using the Audio Library music.
Keep Fan Momentum Going: Encourage your fans and users to use your music and keep the momentum going.
Show How It's Made:
Class Is in Session: Create Shorts on "How-to" content to inspire and educate your audience and other artists.
Behind-the-Scenes Look: Pull up the back curtain and give your fans a peek into behind the scenes moments.
Connect Fans to Your Music:
Keep On Moving and Grooving: Groove to the latest song and experiment with posting dances or interacting with fans that are dancing to your music!
Challenge Fans To #join: Promote your new music via challenges and engage your audience with it. Lure in the audience with a specific #hashtag and get started!
We hope that these help you to get started on Shorts. To check out YouTube's past Shorts reports. Click here.
Happy Creating!