Everyday thousands of people around the globe use one of Meta's apps to share the ups and downs of life, build communities around shared interests and common causes, and start and grow businesses. One of the best things that is seen is the generosity and compassion which is seen owing to several people using Meta's tools to help out in their communities, give blood, support local businesses or raise funds for good causes. The holiday season, Meta is giving back to the community with Giving Tuesday which will offer people more ways to give back to their communities. Let's have a look.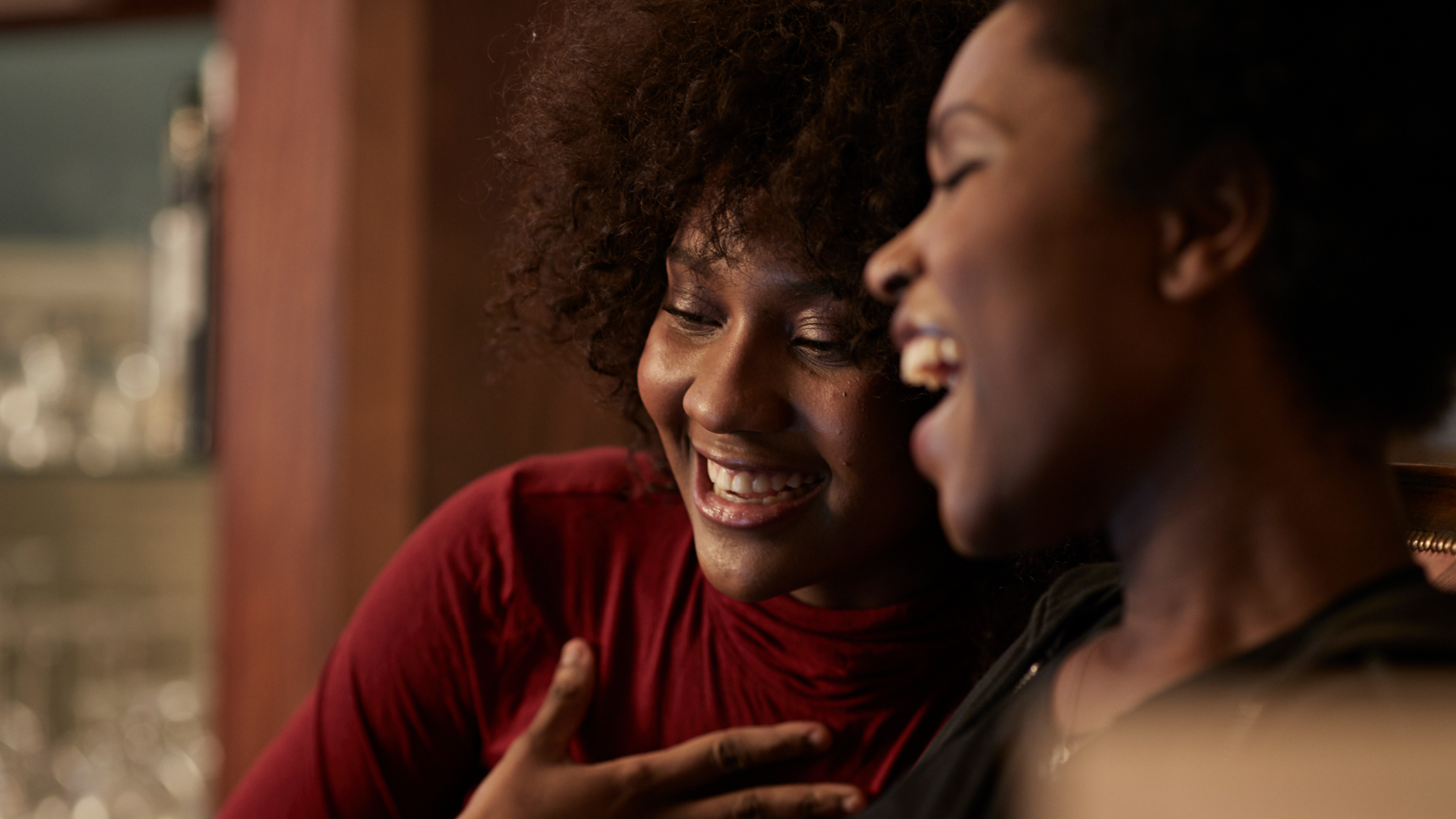 Fundraising on GivingTuesday
"GivingTuesday is a day when people all around the world come together to support causes that are important to them. In celebration of our community's generosity, we will match up to $8 million in eligible donations made to fundraisers on Facebook for nonprofits in the United States." says Meta. To learn more about eligibility, match structure and donation caps. Click here. You can find a non profit organisation at facebook.com/fundraisers.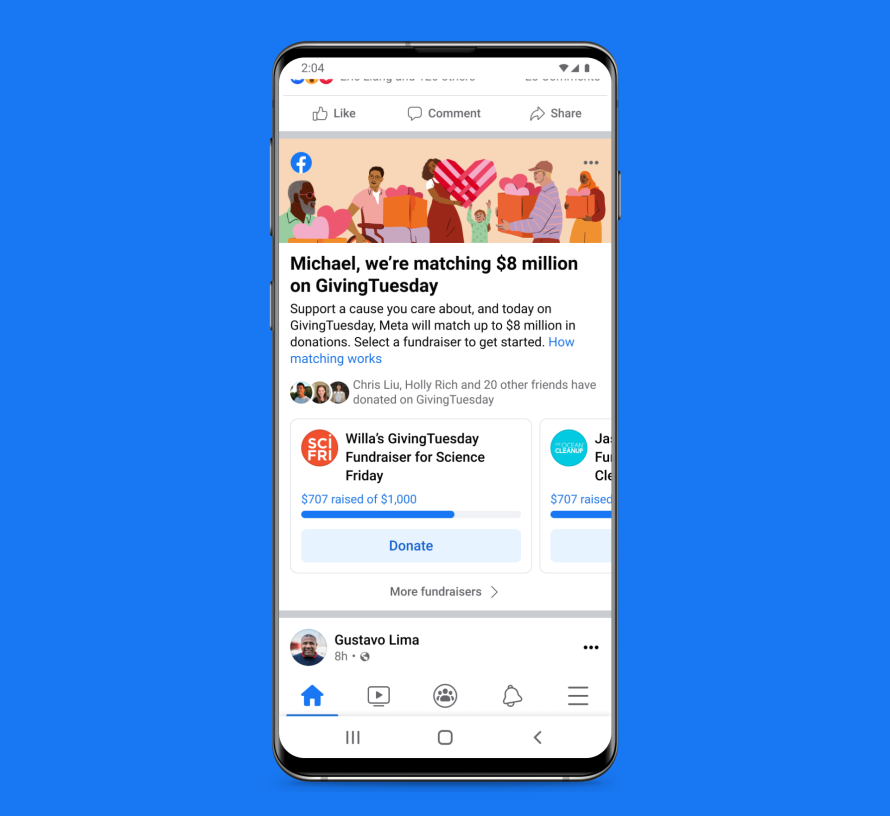 Moreover to celebrate Instagram's 11th birthday, Meta is matching the fundraisers of seven creators, up to $50,000 each, through GivingTuesday. In the coming weeks, users will be able to raise money for more than 1.5 million organizations by adding a fundraiser to a post. All donations will be processed securely by Facebook Pay, thereby making it easy to donate in a few steps.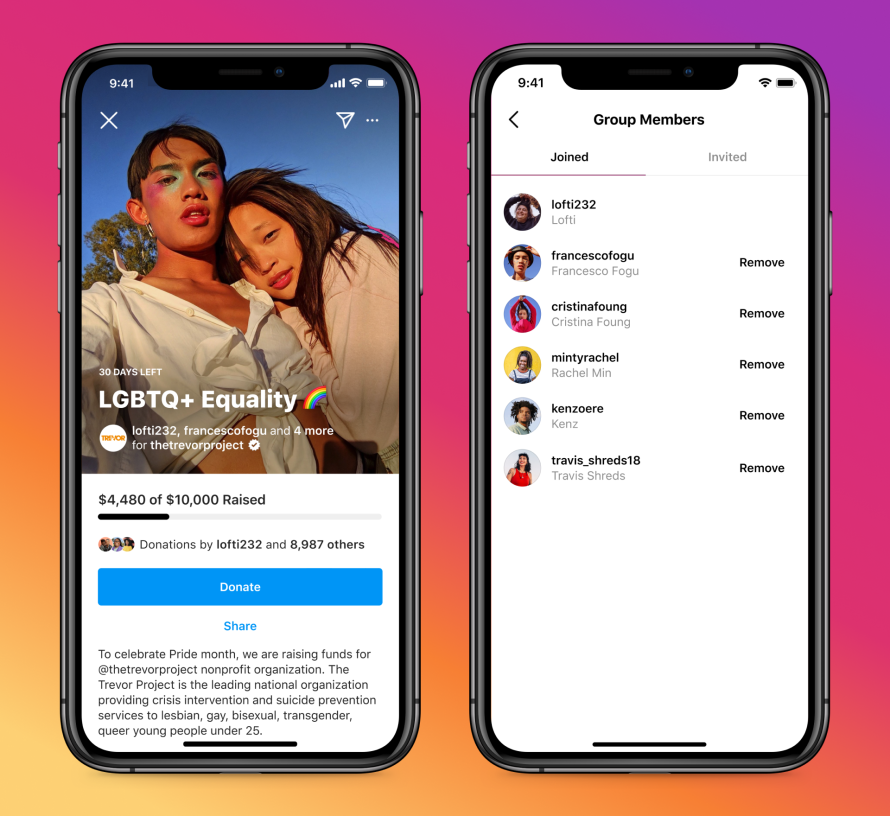 New Ways to Support Your Local Community
On the Facebook app, Meta is now expanding tests of Neighborhoods, a single destination to build and strengthen local communities on Facebook, to an additional 132 cities in the United States. It is also testing a new Giving Exchange feature to let people offer items to others which they are no longer using.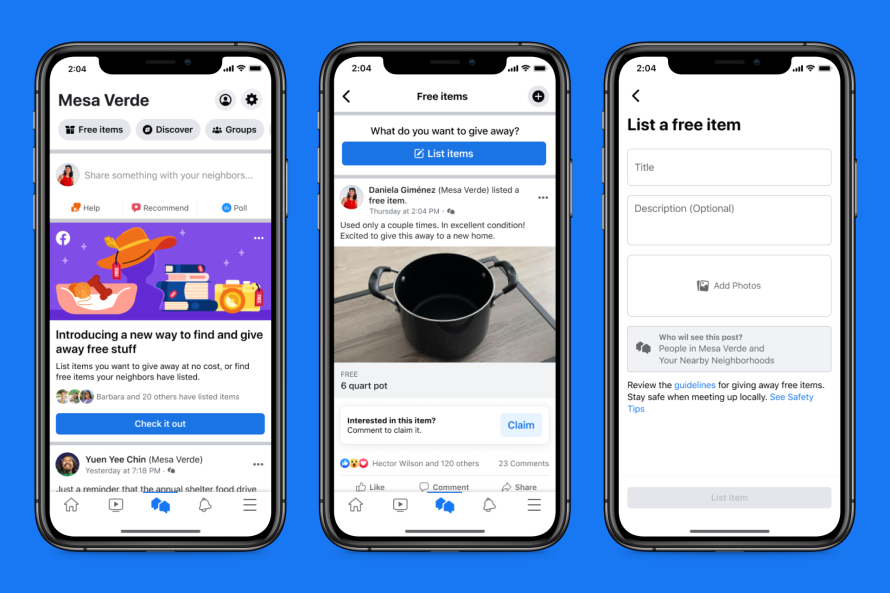 Finding a Cause You're Passionate About
On GivingTuesday, gaming creator teams will go live in Warzone on Facebook Gaming as part of a tournament to raise money for their nonprofit of choice. "Each team will use our charity livestreaming tools, select a nonprofit and encourage donations from their audiences during the broadcast. Additionally, a total prize pool of $25,000 from Meta will be donated to the top four teams' selected nonprofits, made in the teams' names. You can watch and donate between 11:00AM and 3:00PM PT on November 30 at fb.gg/facebookgaming." says Meta.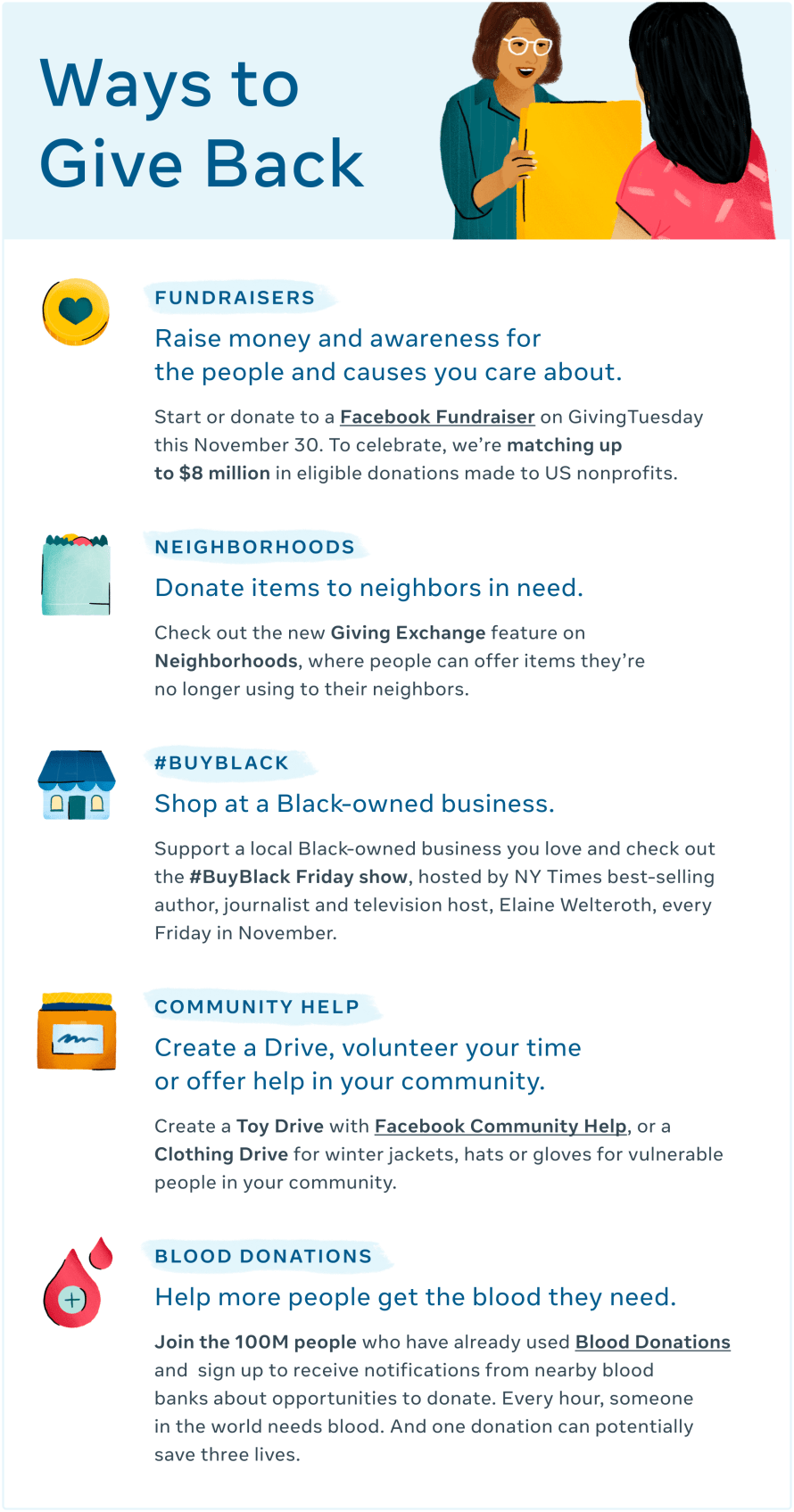 There are many ways in which you can give back too this holiday season.