Pinterest's multi-page video format 'Idea Pins' is finally a monetizing tool! This was announced by Pinterest Newsroom on July 27, 2021. As per Pinterest Newsroom, "we're launching new ways for Creators to build their business and earn money on Pinterest with the ability to make their Idea Pins shoppable, earn commissions through affiliate links, and partner with brands on sponsored content."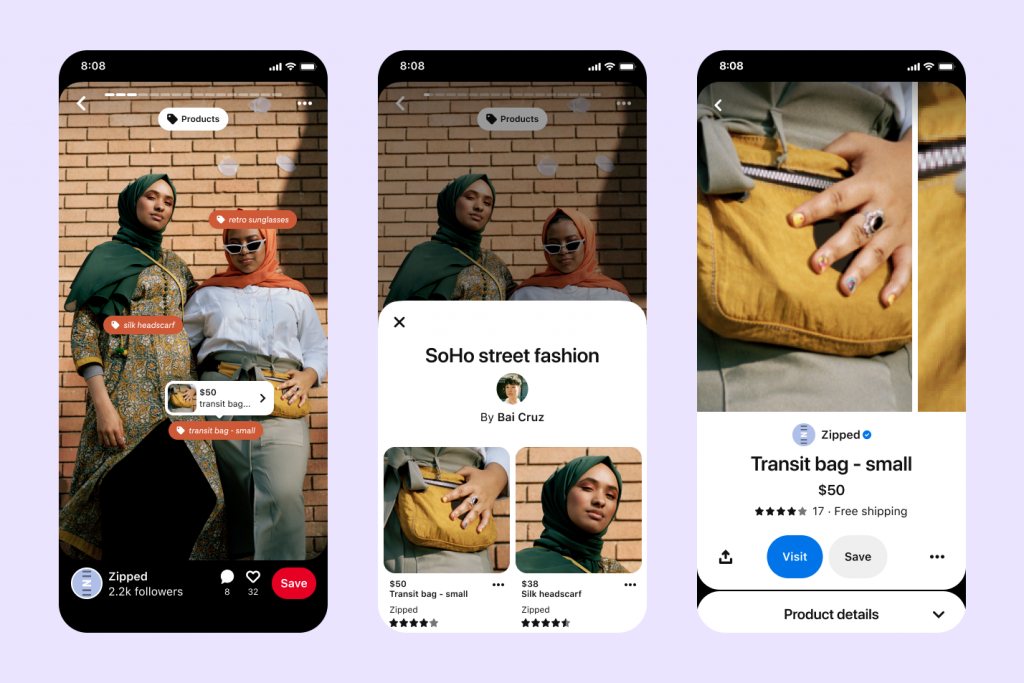 Product Tagging
Previously, associating with Shopify, Pinterest gained a massive audience. Now, the rate of shoppers increases with transforming 'Idea Pins' into a shoppable feature. According to Pinterest Internal Data, Global, July 2021, Pinterest users are 89% more likely to exhibit shopping intent on products tagged in 'Idea Pins' than on standalone Product Pins. "With Idea Pin product tagging, Creators can tag their Idea Pins with any of the millions of Product Pins on Pinterest", reveals Pinterest Newsroom. Now, you can shop inspiring stuff from your favourite creator's 'Idea Pins'. For now, it's available to all the business accounts in the US and UK. Creators all across the globe will be getting access to this new feature in the upcoming months.
"Paid Partnership'' Label
Pinterest introduces the "Paid Partnership" label to 'Idea Pins' in the beta mode for creators to disclose their brand partnerships. With this, creators will be able to highlight their branded content easily! Not only that, authentically connecting to Pinterest users will be easier for the brands and creators. As stated by Pinterest Newsroom, "Creators who make branded content will be able to add the brands directly in their Idea Pins, and once the brand approves the tag — the Idea Pin will include a "paid partnership" label." This tool is now live for certain selected creators in the US, UK, Canada, Australia, Ireland, New Zealand, France, Spain, Italy, Germany, Switzerland, Austria, Sweden, Brazil, Argentina, Mexico, Chile, Colombia, and Peru.
Aya Kanai, Head of Content & Creator Partnerships, Pinterest, stated on Pinterest Newsroom, "Pinterest is the place where creators with inspiring and actionable ideas get discovered. With this latest update, we're empowering Creators to reach millions of shoppers on the platform and monetize their work. Creators deserve to be rewarded for the inspiration they deliver to their followers, and the sales they drive for brands. Creators are central to our mission to bring everyone the inspiration to create a life they love, and we'll continue working with them to build their businesses and find success on Pinterest." For more information, tap HERE!