I remember a summer when there used to be no Netflix, Prime, or Hotstar but an old set of television, some homemade snacks, and back-to-back best Hindi sitcoms playing on different channels throughout the day!
Several legendary sitcoms have had a lasting influence on Indian television audiences and Indian TV comedies have long been a popular form of entertainment in India. Here are some well-known vintage Indian TV sitcoms that you can still stream on OTT platforms!
1. Sarabhai Vs. Sarabhai
An extremely well-liked Indian TV sitcom called "Sarabhai Vs. Sarabhai" ran from 2004 to 2006. The Aatish Kapadia-produced program centers on the funny arguments and interactions between members of the Sarabhai family, who are renowned for having quite different personalities and lives.
The comedy is focused on the amusing conflicts between Maya's affluent and sophisticated demeanor and Monisha's more relatable and down-to-earth outlook on life. The program deftly depicts the dynamics of a blended family and frequently parodies social prejudices and class distinctions. The show's enormous popularity was fueled by its clever dialogue, well-rounded characters, and perfect comic timing.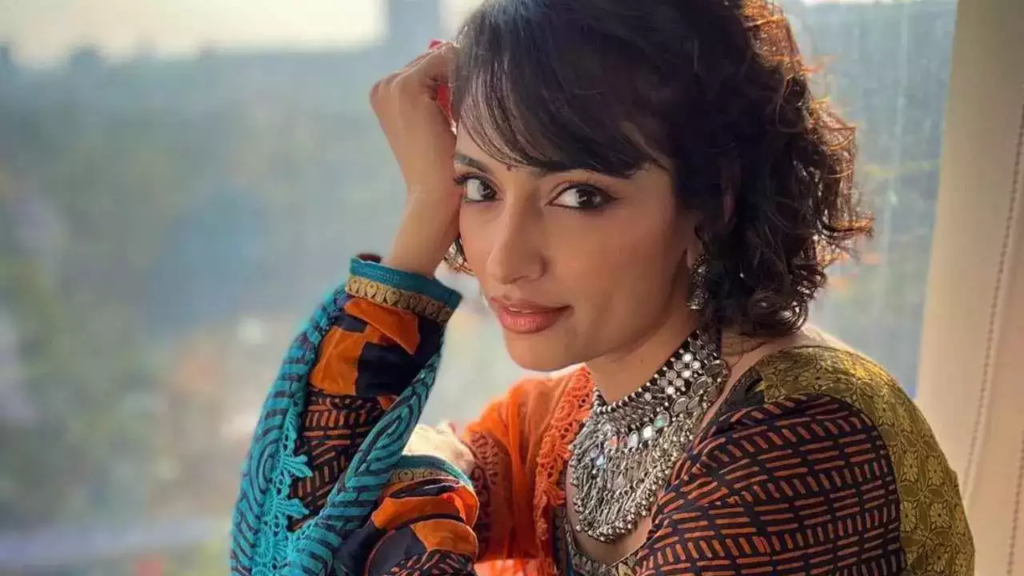 The show was a hit and the stars are still loved for the roles they played then in the show. Vaibhavi Upadhyaya who came to fame after this show, passed away today in a car accident. Vaibhavi was recently seen in Please Find Attached, a Dice Media show.
Available on Disney+ Hotsar.
2. Khichdi
Another well-liked Indian TV sitcom that ran from 2002 to 2004 was "Khichdi." The Aatish Kapadia-produced program centers on the Parekh family, which is renowned for its eccentricities and comedic situations.
The Parekh family, who frequently find themselves in hilarious circumstances as a result of their distinctive way of thinking and problem-solving, are the focus of the sitcom and their humorous misadventures. To make viewers laugh, the program combines slapstick humor with clever speech and exaggerated characters.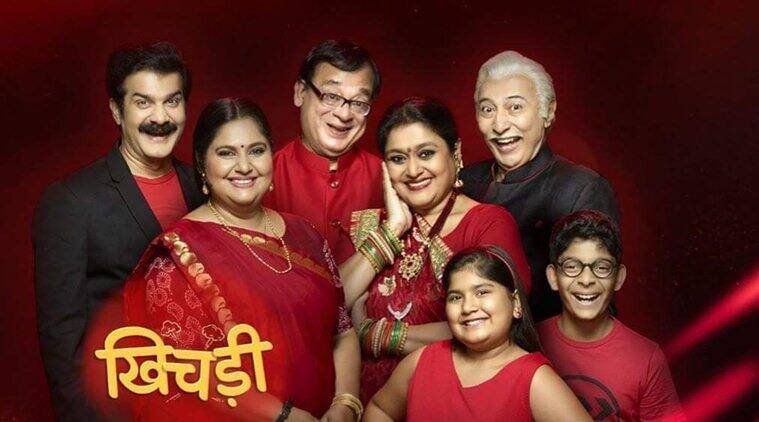 Due to its fun and family-friendly humor, "Khichdi" developed a sizable fan base. It provided a relatable yet entertaining representation of Indian family relations by showcasing the common problems and hilarious disputes that arise within a joint household.
Following the TV show's success, a movie called "Khichdi: The Movie" with the same characters and their humorous misadventures was released in 2010. Later, the program was brought back as "Khichdi Returns" in 2018, bringing with them the adored characters and their distinctive humor.
Available on Disney+ Hotsar.
3. Shararat: Thoda Jaadu, Thodi Nazakat
The popular Indian TV sitcom "Shararat" ran from 2003 to 2006. The Mishra family and their extraordinary exploits are the focus of this spooky family comedy.
Jiya's struggles to strike a balance between her daily life and her magical skills are the central theme of the sitcom. Jiya's unintended and occasionally surprising use of her skills puts the Mishra family through a variety of amusing situations and adventures. The show frequently examines issues related to friendship, family, and the difficulties of growing up.
Its lighthearted humor, catchy tunes, and vibrant settings made "Shararat" famous. It had a sizable fan base, especially among kids and teenagers who liked the way comedy and fantasy aspects were combined. The cast's performances received positive reviews from audiences.
The program ceased after three seasons, yet people who grew up watching it still find nostalgia in it. "Shararat" is recognized as a comedy sitcom that delighted its viewers and made them laugh.
Available on Disney + Hotstar.
4. Fauji
While "Fauji" is a well-known Indian television series that premiered in 1988; it is not a sitcom. Colonel Raj Kapoor and Ramesh Sippy are the creators and directors of this military drama. Shah Rukh Khan made his acting debut in the series as Lt. Abhimanyu Rai, the series' protagonist.
"Fauji" follows a group of cadets as they go through tough military training to become officers in the Indian Army. The cadets are at a training academy. The show focuses on the characters' relationships with one another as well as their personal and professional life. It explores the mental and emotional challenges of a military career and shows the soldiers' brotherhood and patriotism.
Shah Rukh Khan's compelling portrayal of Lieutenant Abhimanyu Rai on the program contributed significantly to its enormous popularity and critical praise. It demonstrated Khan's acting prowess and served as the starting point of his prosperous career in the Indian film business.
The trailblazing television series "Fauji" is famous for putting soldiers' life front and center and showing the honor, discipline, and sacrifices involved in serving in the military forces. "Fauji" had a big impact on Indian television and is today recognized as a classic military drama, despite the fact that it wasn't a sitcom in the conventional sense.
Available on Voot, Prime Video, and Jio Cinema.
5. Office Office
The popular Indian TV sitcom "Office Office" aired from 2001 to 2004. The satirical comedy series, which Ashwani Dhir created, depicts the difficulties and annoyances faced by the Indian common man when navigating the bureaucratic system.
Mussadilal, the series' central character, is a middle-class man who becomes caught up in a web of corruption and bureaucracy while trying to get justice for different wrongs (Pankaj Kapur). Every episode centers on Mussadilal's interactions with various government representatives.
The sitcom mocks the corruption and bribes that are rampant in government offices while also hilariously highlighting the absurdities and inefficiencies of the Indian administrative system.
The audience responded to it because it reflected their own frustrations with bureaucracy and related to their everyday challenges. The program got favorable reviews and numerous honors, including the Indian Telly Award for Best Comedy Series. Due to its popularity, the 2011 movie "Chala Mussaddi… Office Office" was produced.
The show's episodes can be found on YouTube.
6. Shrimaan Shrimati
Popular Indian TV sitcom "Shrimaan Shrimati" first ran from 1994 to 1999. The play, which Ashok Patole created, centers on the amusing interactions and disputes between two nearby couples.
The comedy examines the comedic misunderstandings and fun banter that develop as Keshav and Dilruba start to feel attracted to each other's wives, resulting in comedic situations and amusing arguments in their marriages. The friendly competition and amusing interactions between the two couples are depicted in the show.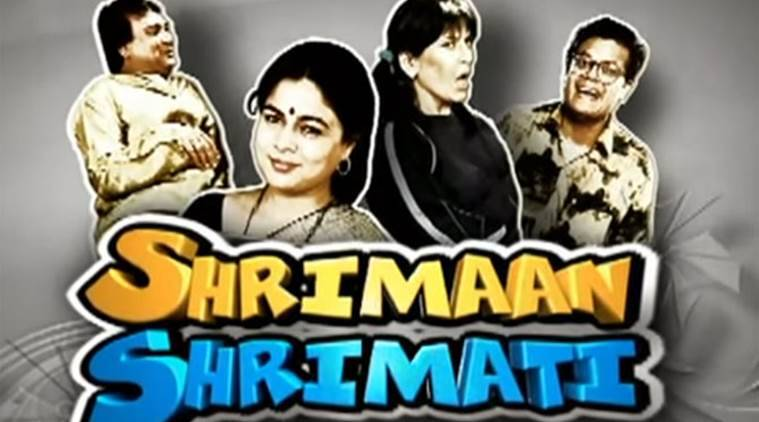 During its initial run, the sitcom enjoyed enormous popularity and is now regarded as one of the all-time great Indian TV comedies. It became a fan favorite among viewers thanks to the way it combined lighthearted comedy, likable characters, and fun plot lines.
The renowned sitcom "Shrimaan Shrimati" still has a unique place in the hearts of Indian television viewers because it highlighted the funny elements of relationships and provided a lighthearted perspective on marital dynamics.
The show's episodes can be found on YouTube and Shrimaan Shrimati Phir se can be watched on Sony Liv.
7. Hum Paanch
A very successful Indian TV sitcom called "Hum Paanch" ran from 1995 to 1999. The exploits of the Mathur family, especially the father, Anand Mathur, and his five daughters, are the focus of the Balaji Telefilms and Ekta Kapoor-created program.
The comedy show "Hum Paanch" is renowned for its slapstick humor, clever one-liners, and amusing circumstances. The mayhem the daughters' frequent pranks and plans generate is a recurring theme in the program. With his efforts to keep things in check at home, Anand Mathur emerges as the humor of the program's lead character.
The sitcom acquired a devoted following during its initial run and enjoyed tremendous popularity. It provided a balance of humor, familial relationships, and audience-relatable circumstances. The actresses who played the five daughters and Ashok Saraf in particular received praise for their performances.
One of the most well-known and adored Indian sitcoms, "Hum Paanch" is noted for its lighthearted humor, enduring characters, and engaging storytelling. It has a long-lasting influence on Indian television and is still seen in repeats.
Available on Zee5.
8. Wagle Ki Duniya
The Indian TV sitcom "Wagle Ki Duniya" first ran from 1988 to 1990. It is based on the well-known Indian cartoonist R.K. Laxman's "Squanderbug" figure. The sitcom centers on the adventures and challenges of middle-class ordinary man Srinivas Wagle, played by Anjan Srivastav, as he navigates a fast-evolving metropolitan world.
For its social commentary, caustic humor, and clever language, "Wagle Ki Duniya" is renowned. It provides a hilarious perspective on everyday hardships while exposing problems that the middle class faces in a city that is urbanizing quickly. The conflict between traditional ideals and modern desires is deftly shown in the show.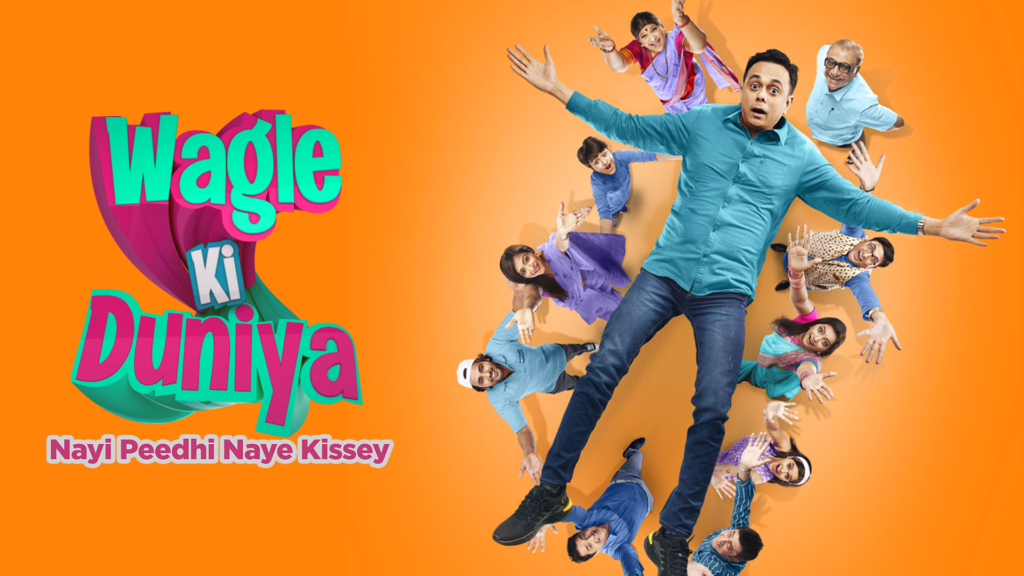 The sitcom's likable characters, slice-of-life plotting, and top-notch acting by the cast helped it become successful. Even though it only had a brief run, the Indian television sitcom "Wagle Ki Duniya" is still regarded as a classic. By encapsulating the core of the hardships of the average person and providing social commentary through humor and satire, it struck a chord with the audience.
Available on Sony Liv.
There are many more classic Indian TV sitcoms that have delighted fans for decades; these are just a few examples. Each sitcom has its own special appeal and helped Indian television's comedy genre expand. Do watch them on OTT and relive the good-old-days!