Netflix unveiled the launch of its two new kid-friendly features on July 14, 2021. The first one is bi-weekly kids' recap emails. Kids Top 10 rows is the second feature. These will be helping in upgrading the family time by connecting kids with their favourite OTT content. Kids-friendly series, films, and shows are important for them to gain knowledge about the outside world. Also, it plays a great impact in bonding with family and friends, especially understanding others' perspectives. 
Bi-Weekly Kids Recap Emails
This feature allows parents to have a better understanding of their child's preferences. Parents will get to know more about their child's interests and ways to engage with them.  As per Netflix Newsroom the bi-weekly kids recap emails consists of:
"Recommendations based on your child's favorite shows and movies;
Printable coloring sheets and activities inspired by your kid's favorite characters;
Top themes or topics charts that show the types of programs your child enjoys most (i.e. science, friendship); and
Tips for how to use our Kids features on Netflix."
Kids Top 10 Rows
Netflix will be showcasing the most popular kids' content in every country, which will help in making a joint decision among the family members. Offering a variety of things to watch, kids will have fun and it will be a great bonding session with their family too.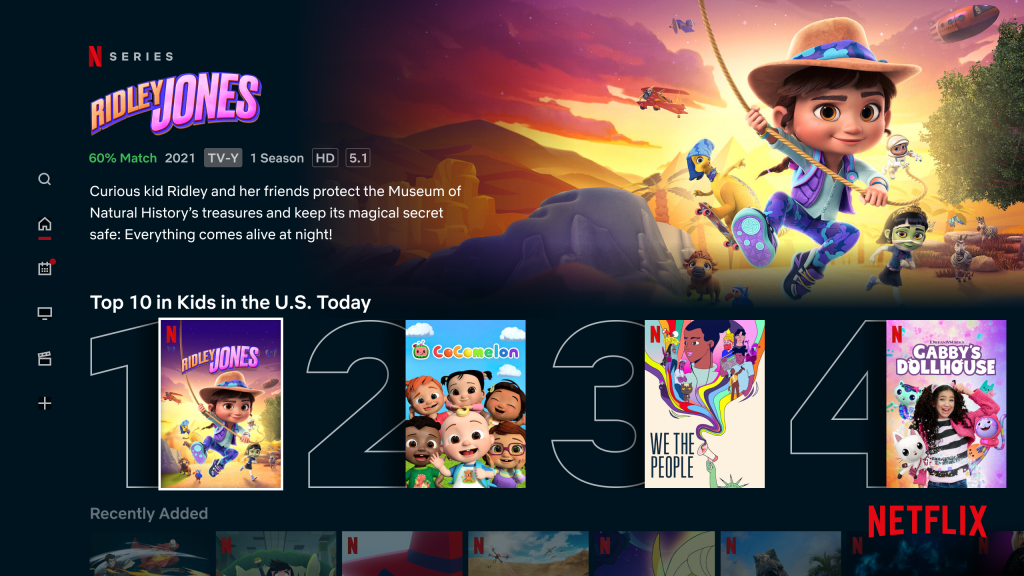 Kids along with their families can watch genres like fantasy, adventures, action, and so on. Ready to dive into the magical world of 'Ridley Jones'?
Netflix's efforts to connect kids and their families and friends on the same page are so wonderful! Who would have thought that interacting and bonding by viewing such kid-friendly content would be so fun and amazing? Isn't that just pretty exciting? Hats off to Netflix! I know y'all are eagerly waiting for more great features!