Spotify in their recent updates has furthered development and introduction of features that aim at making the user experience more delightful. One such feature is Video Podcasting. Here's all that you need to know about it.

"When you head to Spotify to stream your favorite podcast, sometimes you're looking for an active listening experience—one with the option to more deeply engage with the content you're listening to." says Spotify. "That's why we've created features like Polls and Q&A for a chance to interact with creators. It's also why we've incorporated video podcasts alongside our audio offering so fans can get to know their favorite podcast hosts even better, and creators can connect with their audiences in a much deeper way." Spotify added further.
When the audio streaming media platform first began rolling out video podcasts. It tested the format with a variety of Spotify Originals. Since then Spotify has found out that all their users want the option to easily switch between audio only and video depending on where they are, what they're doing, and what they're enjoying. Hence it is beginning a major expansion of its video podcast catalog by putting it in the hands of creators.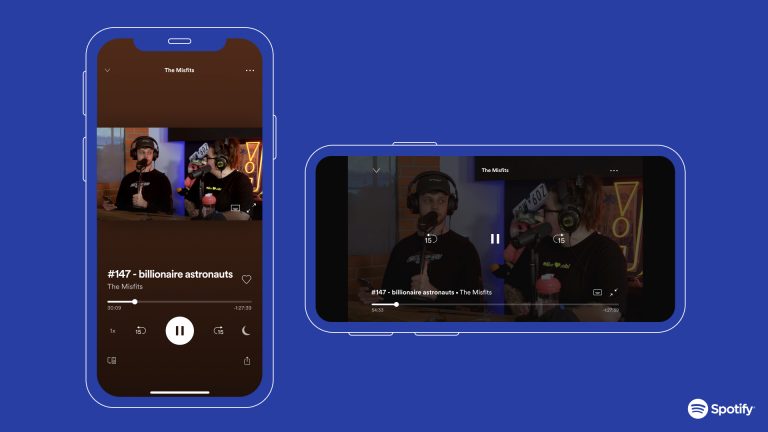 Spotify will soon let its users see a lot more video podcasts as it opens access for creators to begin publishing video podcasts on the platform. Creators can access this tool via Anchor, Spotify's podcasting platform, which will offer a seamless way for creators to upload their video versions and publish them on Spotify.
"We'll be launching on a rolling basis with a number of key creators, including existing podcasters who are expanding to video as well as video creators looking to extend their offering to Spotify listeners. Some of these include Philip DeFranco, The GaryVee Audio Experience, Jasmine Chiswell, The WAN Show, Juicy Scoop with Heather McDonald, Mark Manson, Tap In w/ Harry Jowsey, and many more to come. These shows join Spotify Originals and Exclusives including The Ringer's Higher Learning with Van Lathan and Rachel Lindsay and The Joe Rogan Experience. Expect to see more original video podcasts from Spotify in the future." says Spotify.
Here's how to find video content:
Open the Spotify mobile app.

Navigate to the show you're excited about and go to the episode page.

Hit "Play" on a podcast episode.

Tap the play bar at the bottom of the screen to view the video full-screen.

Sit back, listen, and watch! (Or if you want to go back to just listening, you can easily do that too).
If you're a creator. Learn more about video podcasting by clicking here.