To get notified is right but getting bombarded with millions of notifications in a day only makes you numb to the important ones. Fortunately for iOS 15 users Apple has launched Notification Summary which is only going to make life easier. Notification Summary will let you zero in on what you might call your "important-but-overwhelming-due-to-constant-pestering" apps, and receive a summary report of their notifications for you to review at a time of your own choosing. By default, you'll get your report twice a day, but you can opt to see it anywhere from once to 12 times a day.
Here's How To Set Up Notification Summary on iOS 15:
Settings > (and tap on) Notifications
Notifications settings are located right near the top of the list.
Tap "Scheduled Summary"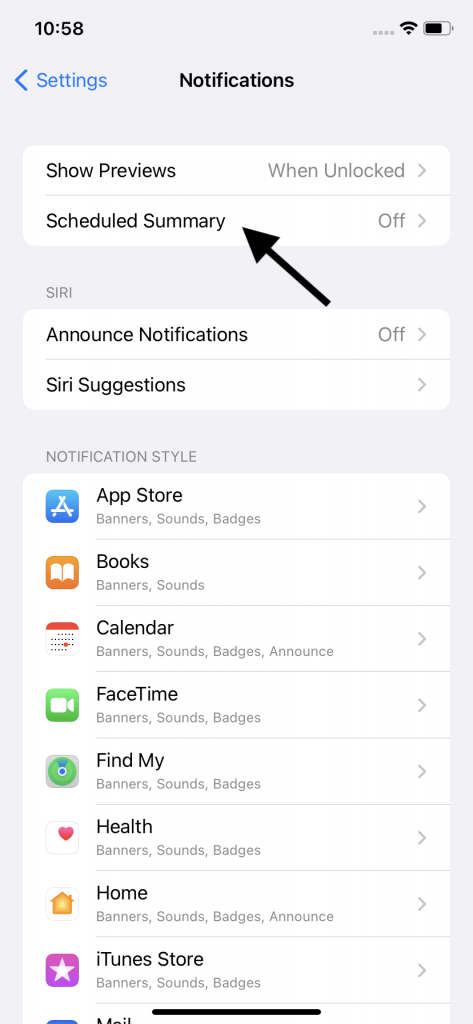 Just like Notifications settings. The "Scheduled Summary" feature is also located near the top of the Notifications settings, right under "Show Previews."
Toggle on the "Scheduled Summary" feature
If this is your first time setting up your summary, the next screen should also be very simple: just one toggle button. Tap it, watch it go green, and an Apple pop-up instruction box should appear.
Follow the prompts and choose your preferred summary schedule
The initial setup screen will show time options for a first and second daily summary. Choose your times, and tap on the red minus button if you only want one summary per day, or the blue plus button if you want more than two per day.
Choose what apps you want summarized
The next screen will show what apps can be included in the daily summaries. The apps can be both, the system apps, like Phone and Messages, and downloaded apps, like Instagram. In case there is an app that you want to include in your summary but don't see on the list, make sure to have allowed that individual app to send notifications.
Edit as you please
In case you later decide you don't want scheduled summaries and want to include different apps or want them delivered at different times. You can edit all of this in the Scheduled Summary settings menu. This will now display when you tap on "Scheduled Summary," only after you have completed the initial setup.
And there you have it! You now have slightly more control over how often your phone bugs you, and you can rest easy knowing that you won't miss anything important.