Right from the initial months of the pandemic, Facebook has been surveying small businesses around the world to know what they are going through and what kind of assistance they need. Here's your guide to Facebook's small business recovery initiative.
Facebook has published the results of its latest survey of more than 35,000 small business leaders, across 30 countries and territories, which was carried out July and August 2021. "It finds that closure rates are falling around the world in a majority of surveyed countries, a sign that the small business recovery is underway. But there is still a long way to go and many of the inequalities and challenges persist." says Facebook.
Globally, 18% of small businesses said that they were currently closed. The figure is way less than that of February which was 24%. Both the numbers in the US were slightly lower at 16% and 22% respectively. However the businesses in operation have reported reduced employment rising from 30% in February to 36% in July. 16% of men led businesses were closed in comparison to 20% of businesses led by women.
But one silver lining in these surveys is the fact that many small businesses have found success by shifting online. During the pandemic, the use of digital tools has increased and for some, "shifting online has been the difference between staying afloat or going under. For others, it's given them a whole new lease on life."
Making note of all the challenges and analyzing all the data from the surveys, Facebook is marking National Small Business Week in the US by announcing new programs, tools and resources to help small businesses. These even include The Good Ideas Exchange. Business leaders from Facebook, American Express, HubSpot, Indeed, UPS, Vimeo and more will also be coming together to listen to small business owners on some of the biggest challenges they have been facing.
"To address the needs small businesses are facing with cash flow, we are introducing two new ways for diverse businesses to access capital more easily":
After a successful pilot with Facebook Diverse Suppliers, we are expanding the

Facebook Invoice Fast Track program

. Beginning October 1, eligible US-based small businesses will have the opportunity to get cash immediately for the goods and services they've invoiced their customers, instead of waiting the 60 to 120 day period it normally takes to get paid. We will be funding $100 million in invoices on an ongoing basis.

We're introducing

a new small business funding

resource on Facebook that connects small business owners with purpose-driven grant & loan opportunities, business resources and small business networking groups.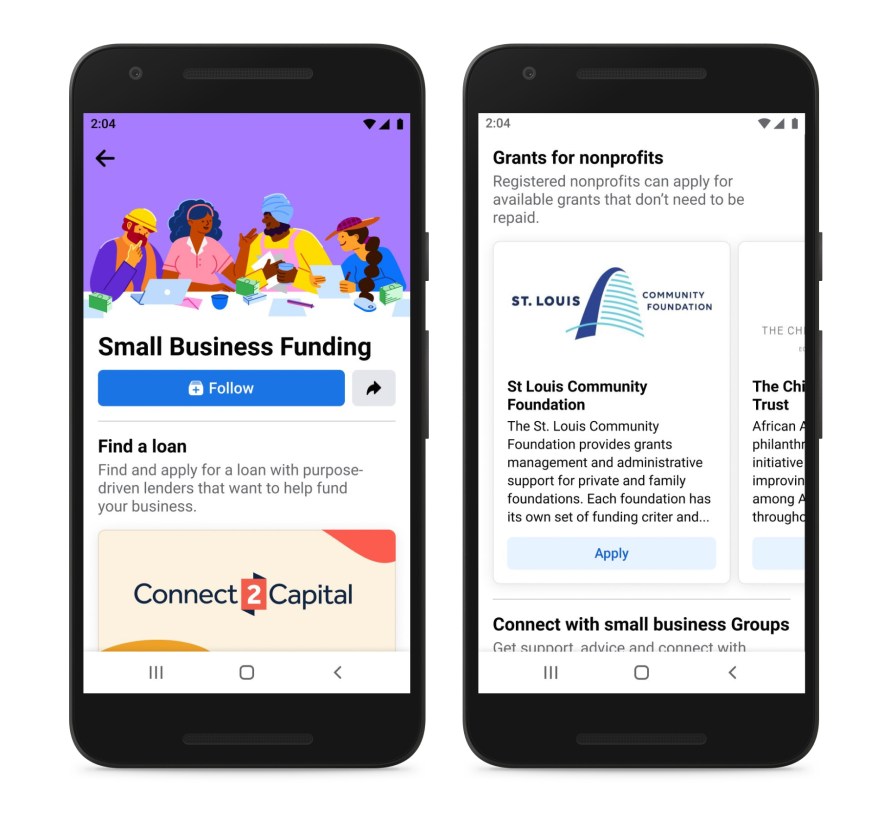 Facebook is in the business of small business and it will continue to do everything to make them successful online.
Read the full State of Small Business report by clicking here.