For the World Mental Health Day, on October 10. Facebook is launching new mental health resources, tools and programming across their apps. Facebook is also working with mental health experts and organizations around the world to connect people to their needed support. The new content and tools are designed to encourage people to start conversations about mental health.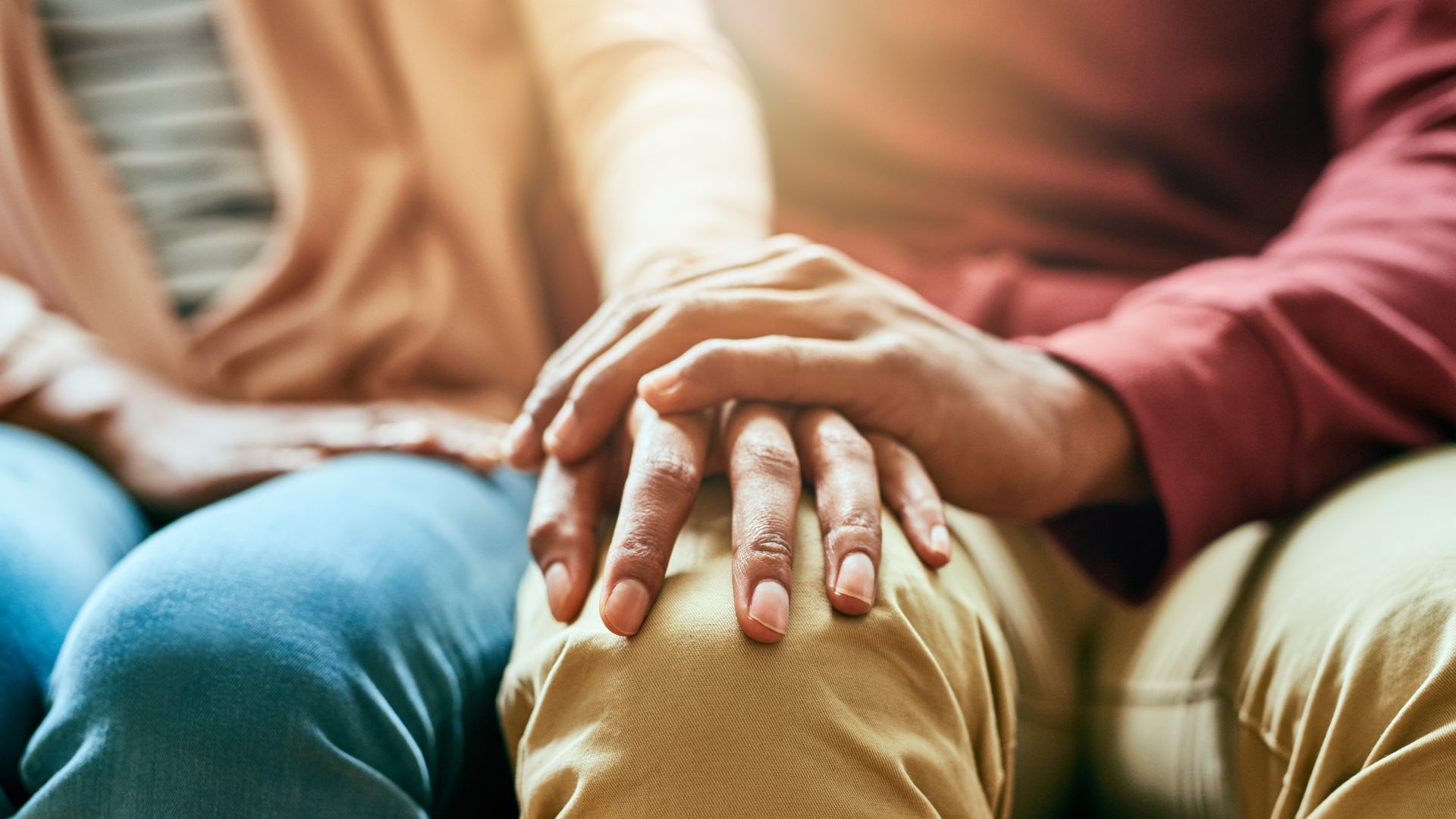 Access New Resources
Facebook has worked with experts on mental health to develop new guides and tools in the Emotional Health resource center. These include:
Resource Cards provided by the World Health Organization and other global health organizations focused on tips for creating positive mental health, managing personal crises and rising above challenging moments.
Resource guides developed for BIPOC Mental Health Month to provide equitable access to mental health support: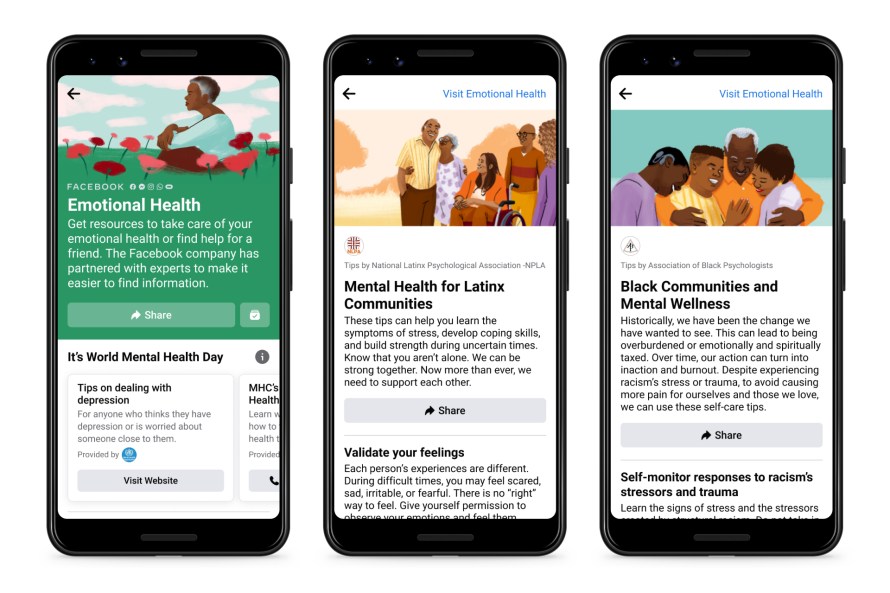 Get Tips and Support
Through WhatsApp, "UNICEF is launching a new Global Mental Health chatbot to offer tips for communicating what's on your mind, breaking down stigmas and starting a conversation with someone you're concerned about. Mental health and wellbeing resources like exercises to help reduce stress can also be found through the WHO's Health Alert chatbot on WhatsApp. Regional helplines, including a Loneliness Advice chatbot developed by the Connection Coalition in the UK, are also available. On Messenger, we worked with WHO and acclaimed illustrator Caleb Boyles to develop the "I Care For You" sticker pack to help kick start conversations when the words are hard to find." says Facebook.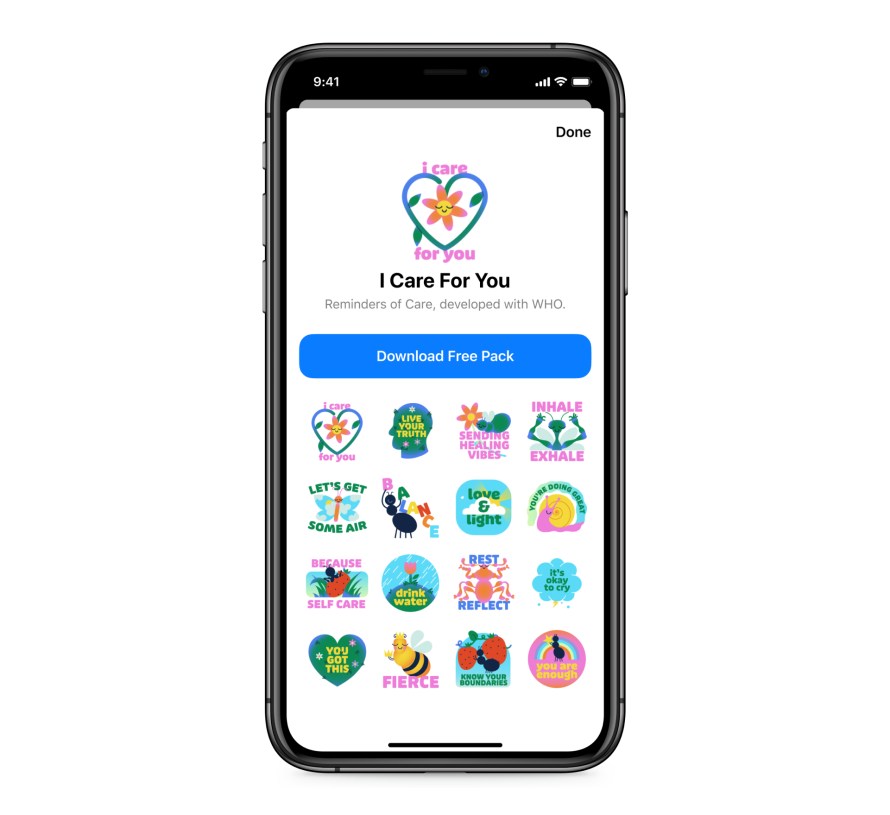 Find Comfort From an Online Community
During challenging times, hearing about others' experiences can provide solace. Around the world 15 million people are members of a Facebook group dedicated to supporting mental health. On Facebook's Bulletin writers and experts are addressing mental health and wellness. These include: 
Amanda Stern's

How to Live

: A newsletter about psychology and mental health by a critically acclaimed writer with a lifelong panic disorder whose insights on suffering encourage us to face our fears.

Nedra Tawwab's

Nedra Nuggets

: Licensed Therapist, NYT Bestselling Author, and Content Creator Nedra Glover Tawwab writes weekly about mental health and maintaining healthy relationships with self and others.

Dr. Laurie Santos'

The Science of Wellbeing

: Yale psychology professor Dr Laurie Santos explores the latest scientific research on happiness and offers practical tips so that you can lead a happier life.
See the Weight of Mental Illness
Goliath: Playing with Reality is a free virtual reality experience on Oculus Quest that provides an up-close look at the weight of schizophrenia. Facebook says that this experience is designed to promote empathy and even encourage conversations about mental health.