According to Snapchat Newsroom, for the 2022 World Cup, Snapchat has unveiled a number of new features, including team-specific AR filters.
AR Try-On tools that let you see how you'd look in each team's uniform, and live update overlays that keep you up to current on the latest. First up are Snap's brand-new team color lenses, which offer a quick way to express your support within the app and were inspired by face paint.
According to Snap, each of the competing teams will have a unique Lens, allowing fans to display their team colors in a dynamic and interesting way.
Additionally, Snap is introducing a brand-new feature called "Live Garment Transfer Lenses" that will let you digitally try on the uniforms of all competing teams.
Live Garment Transfer Lenses make use of the most up-to-date clothing simulation technology to give you a more accurate representation of how each piece of clothing would seem on you. They move with you and align with your body to enhance your sense of presence.
In 2021, more than 200 million Snapchat users will be interacting with sports content, making sports a crucial area of growth for Snap.
Additionally, Snap is introducing a Global Match Data Lens, which will be dynamically updated throughout the competition with real-time match data visualizations.
As another way to get into the spirit of the competition, Snap has also included new themed outfit options for your Bitmoji avatars.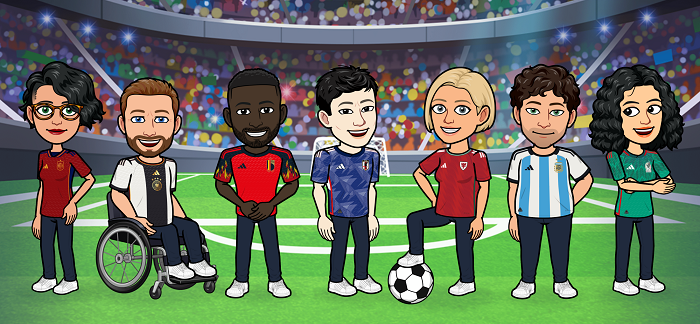 Additionally, Snapchat will feature a number of highlights under its Discover programming to keep users interested in the most recent World Cup material. New stickers and filters are available to garnish your Snaps.
There will be a lot more themed tie-in features released in the weeks leading up to the World Cup, which starts next week because it will be a significant event for all platforms in terms of generating interaction.