Leading female writers and actors from Netflix's Southeast Asian series came together last week in Jakarta, Indonesia, for the Netflix Reflections of Me celebration of International Women's Month to talk about the value of on-screen representation.
Press, influencers, and members of the film community from India, Indonesia, Malaysia, the Philippines, Singapore, Thailand, and Vietnam were among the more than 200 participants who attended the event in person or electronically.
Speakers in the discussion, which was led by Indonesian actress Marissa Anita (Ali & Ratu Ratu Queens), discussed their experiences as working women in the industry and their efforts to portray strong, real-life female characters.
Anupama Chopra
Renowned Indian film critic, Anupama Chopra was on the panel with other leading ladies.
"Indian film critic Anupama Chopra believes that the conversation around representation and storytelling can eventually impact what is seen on screen.", wrote Netflix blog.
Kamila Andini
Filmmaker Kamila Andini (Gadis Kretek) reflected on the challenges of bringing authentic female characters to life.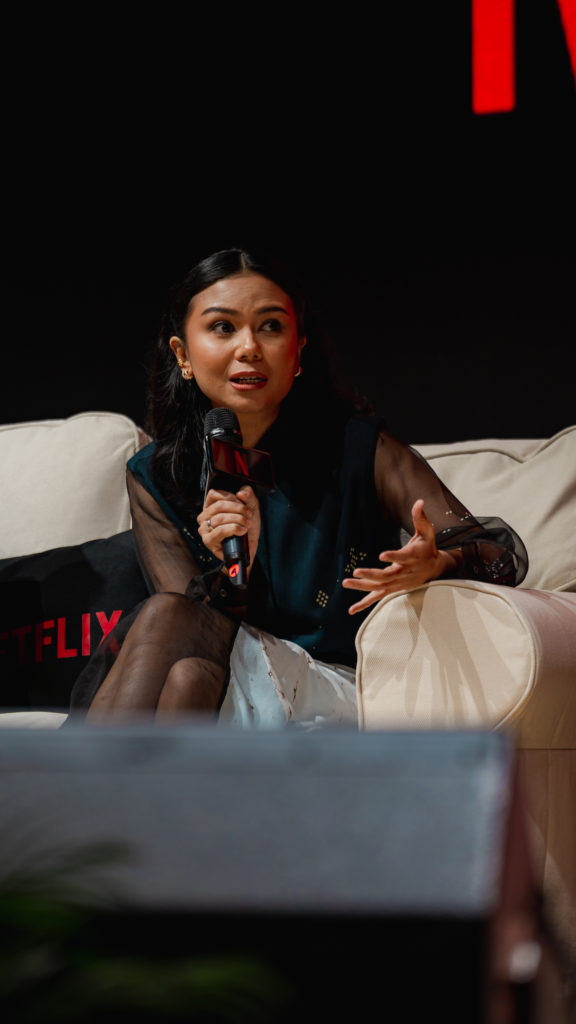 "Women are expected to be something all the time, being the perfect mum, or the perfect wife, to live our lives for the sake of others, to be who others want us to be," she said. "But I understand how difficult it is to try to be brave enough to make choices for ourselves. That's why my characters are never black and white—they have weaknesses but also great qualities."
Eirene Tran Donohue
Eirene Tran Donohue (A Tourist's Guide to Love), a Vietnamese-Irish screenwriter, echoed Andini's comments by highlighting the necessity to "embrace and give voice to the complexity that resides inside ourselves to be all aspects of ourselves at the same time."
And even when writing is still in progress, this conversation needs to begin.
Manatsanun 'Donut' Phanlerdwongsakul
Thai actress Manatsanun 'Donut' Phanlerdwongsakul (Thai Cave Rescue) made the observation that Asian female characters in movies or television tend to be typecast as traditional mothers or rebellious daughters.
The writer and producer of the movie must "decide that we can play many parts, not simply stereotypes," she said.
Marla Archeta
The Filipino director Marla Archeta (Doll House) highlighted the difficulties that come with higher expectations for female content creators despite the acceptance and success of women in mainstream media.
She remarked, "We need to create better content and be more aware of the prejudices people have about us so we can better represent our culture.
"At Netflix, we believe that great stories can come from anywhere, and the greatest impact is creating empathy and understanding through the stories we tell," said Amy Kunrojpanya, Netflix's Vice President, Public Relations – Asia Pacific. "More people deserve to see their lives on screen, and we want to give power to the experiences of our audiences when they see themselves reflected in our stories."
This event aimed to honor inspiring women in front of and behind the camera and celebrates diverse storytelling by, for, and about women. You can check out the whole event from this video.