Meta is a company that keeps itself updated. It keeps updating everyone and every other brand and company as and when possible- for the users, businesses, and its creators. In a recent announcement, Meta said to have come up with an update for its business creators.
"We're expanding the ways creators can earn money on Facebook and Instagram, and sharing updates on new technologies that will help creators as we build for the metaverse. We're also extending our commitment to NOT take fees on Subscriptions, Badges, Paid Online Events, and Bulletin by an additional year, running until January 1, 2024."
Meta is Expanding Facebook Stars
They have also announced how they will be providing the Facebook Stars to all eligible creators now. Facebook Stars — a digital good that fans can buy and send to support creators — on Facebook Live, on-demand videos, and will soon be available on Facebook Reels. 
The eligibility criteria to receive stars from fans is-
At least 1,000 followers through the last 60 days
In one of these markets: Argentina, Australia, Belgium, Brazil, Canada, Chile, Colombia, France, Germany, India, Indonesia, Italy, Malaysia, Mexico, New Zealand, Peru, Philippines, Portugal, Spain, Taiwan, Thailand, United Kingdom, United States 
Compliance with Partner Monetization Policies and Content Monetization Policies 
In addition to Facebook Live and on-demand video, we're expanding our Stars on Reels test and will invite hundreds of thousands of creators to use Stars on Reels in the coming months.
We've also launched new mobile tools for creators to onboard Stars, check their Stars earnings by content type, manage their goals, and more.
How to earn more with Facebook Reels?
Meta also has an announcement to earn more with the reels feature for its creators. "Last year, we announced our Facebook Reels Play bonus program, which gives creators the opportunity to earn money from Facebook by creating and sharing eligible public Reels. To date, this has only been available to select creators on an invite-only basis. Soon we'll open an application process for US-based creators who meet this criterion: 
5+ original Reels created in the last 30 days 
100,000+ plays in the last 30 days 
We're also testing ways creators can earn money on both Instagram and Facebook with crossposted Reels."
With this, creators will soon be able to use the "Paid Partnerships with" label for branded content on Facebook Reels and allow sponsors to easily convert them to Branded Content Ads.
Helping Brands and Creators Collaborate on Branded Content
They are also planning to start testing Creator Marketplace on Instagram so that brands and creators can more easily build branded content partnerships.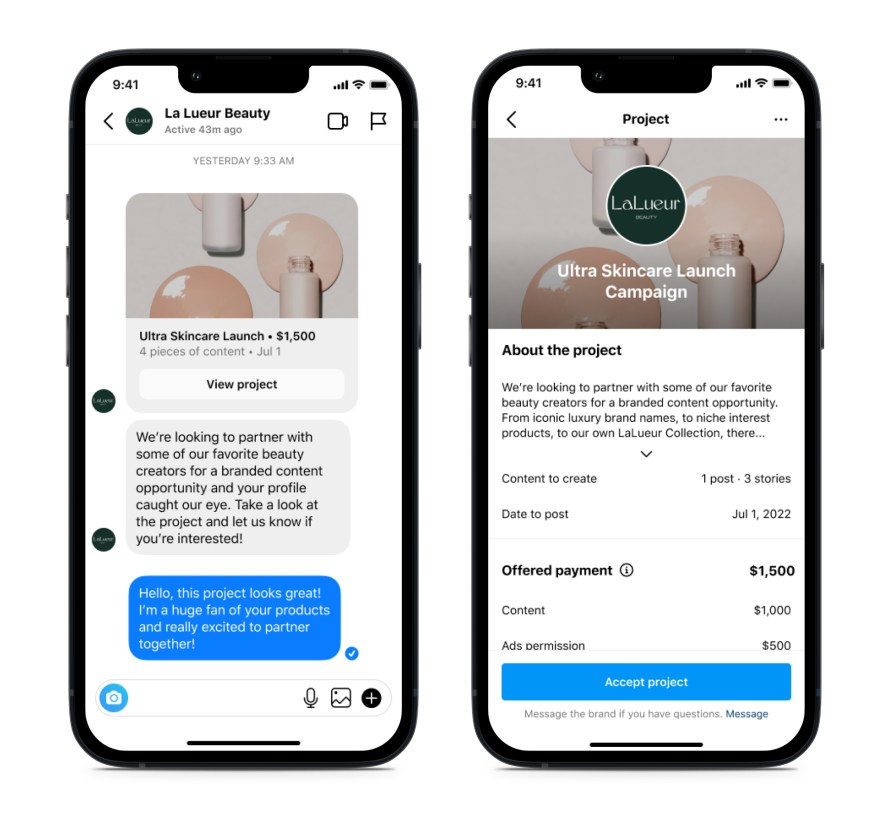 Through this Creators will be able to indicate the brands and topics they're interested in making branded content for, discover opportunities to partner with vetted brands, and manage their brand deals without ever leaving the app. The other testing that is in the process is- testing in-app payments, so brands can pay creators for branded content directly through Instagram when a project is complete.
Brands will also be able to discover and collaborate with Instagram creators through Meta Business Suite using demographic and interest filters for both a creator and their audience.
Digital Collectibles Available to More Creators, in More Places
As we build for the metaverse, investing in web3 technologies and digital collectibles like NFTs is a crucial part of our long-term commitment to creators. We're already seeing creators like @misshattan, @nylacollection_nft, @amber_vittoria and @bossbeautiesnft find success sharing their NFTs with their communities on Instagram. 
We're expanding our test of digital collectibles on Instagram to more creators and a handful of additional countries. Creators and collectors will be able to share their digital collectibles across Facebook and Instagram after we begin rolling out the feature on Facebook with select US creators at a later date. We'll also soon start to test NFTs in Instagram Stories with SparkAR. There will be no fees associated with posting or sharing a digital collectible on Instagram, and for now, we won't offer the ability to turn digital collectible posts into ads. 
Building Relationships with Fans Across Platforms of Meta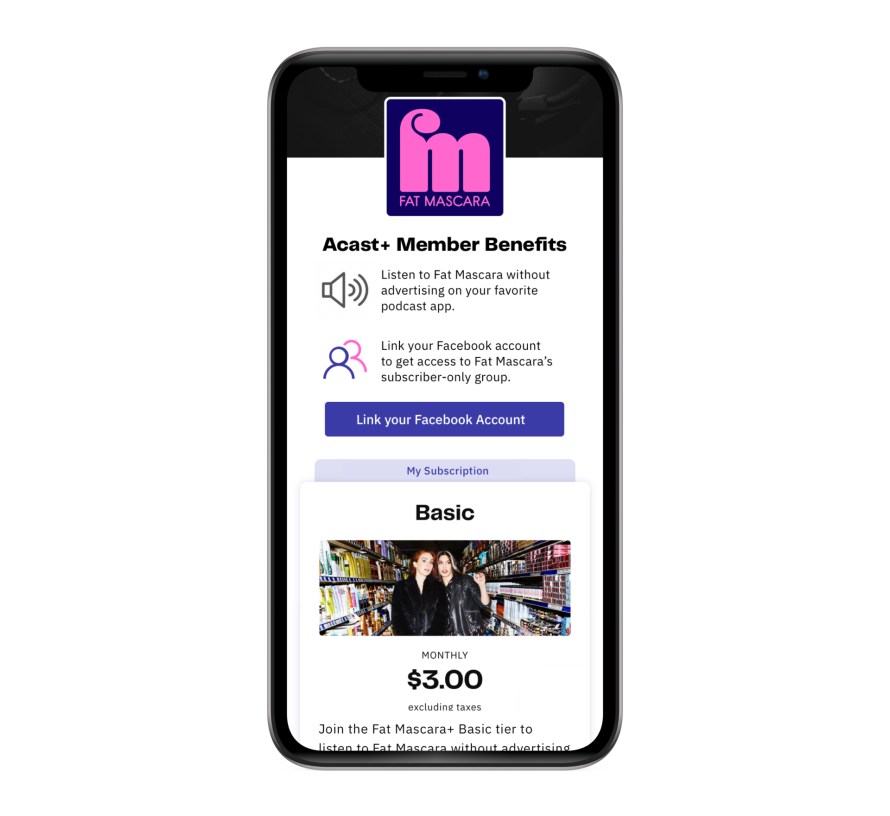 Meta is planning to let creators connect with their fans in better ways. "We know that many creators have built a fanbase across a variety of online platforms. With that in mind, we're announcing our first investment in interoperable monetization tools for creators: Interoperable Subscriber Groups. This enables creators to receive payments from their fans on other platforms, and automatically add them to their subscribers-only Facebook Groups. This will save creators valuable time by not having to manually admit individual members into their Facebook Groups and help them retain their most loyal fans. We're launching an initial test this month with select partners, with plans to expand to more in the coming months.