YouTube Partner Program (YPP) is a first of its kind monetization program which allows anyone who qualifies to earn revenue for their uploaded content on YouTube. Amazingly, the YouTube Partner Program has crossed the milestone of two million creators in the monetization program. Let's have a look at YouTube's efforts that happen behind the scenes to help this new creative economy thrive.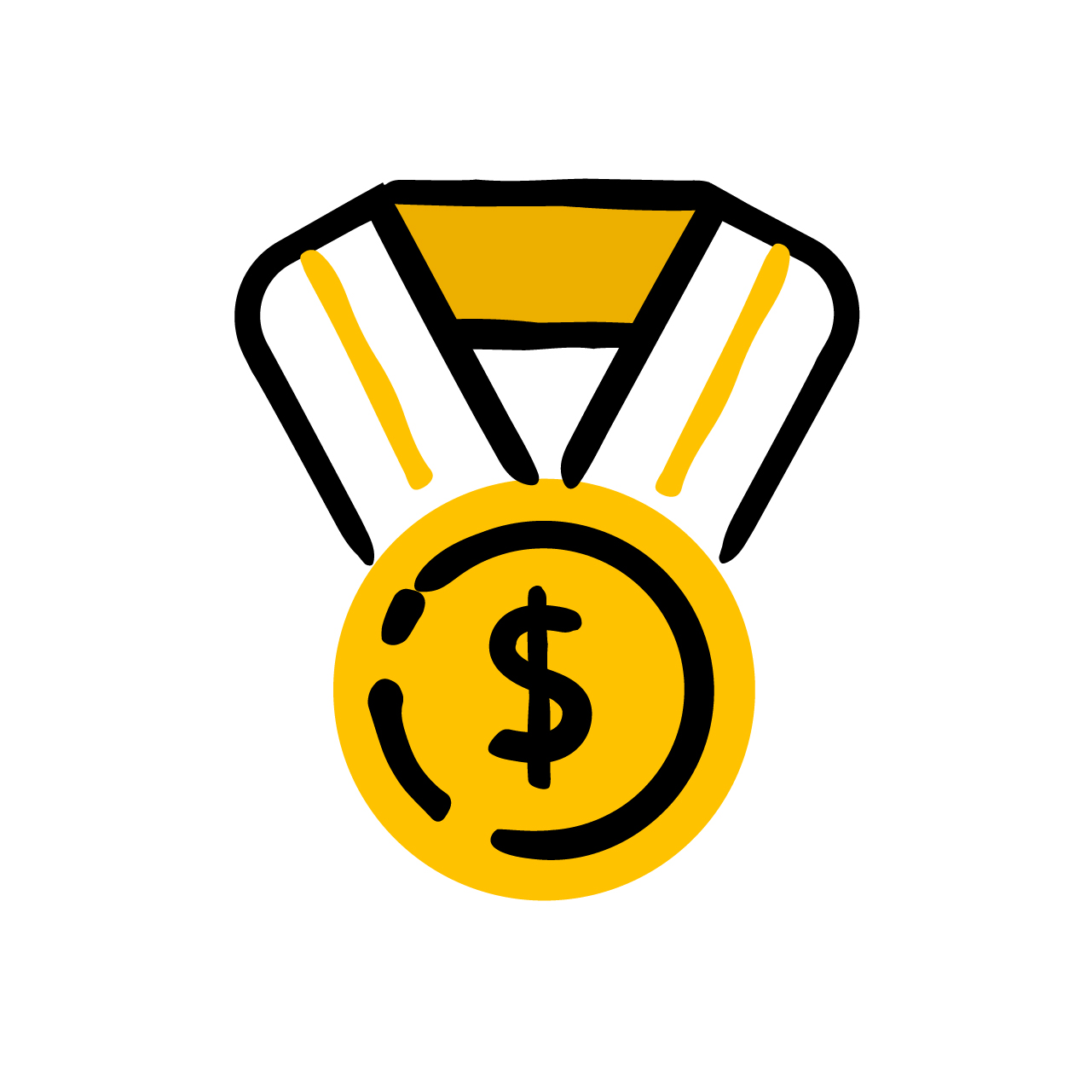 Protecting The Creative Economy
The YPP business model only works when viewers, creators and advertisers all have confidence that YouTube is living up to its responsibility as a business. Over the past few years, YouTube has been investing in the policies, resources and products needed to protect the community and the vast majority of creators who are producing incredible content, while cracking down on the tiny fraction of bad actors. YouTube has also been removing channels from YPP that repeatedly brush up against their hate speech, harassment and misinformation policies.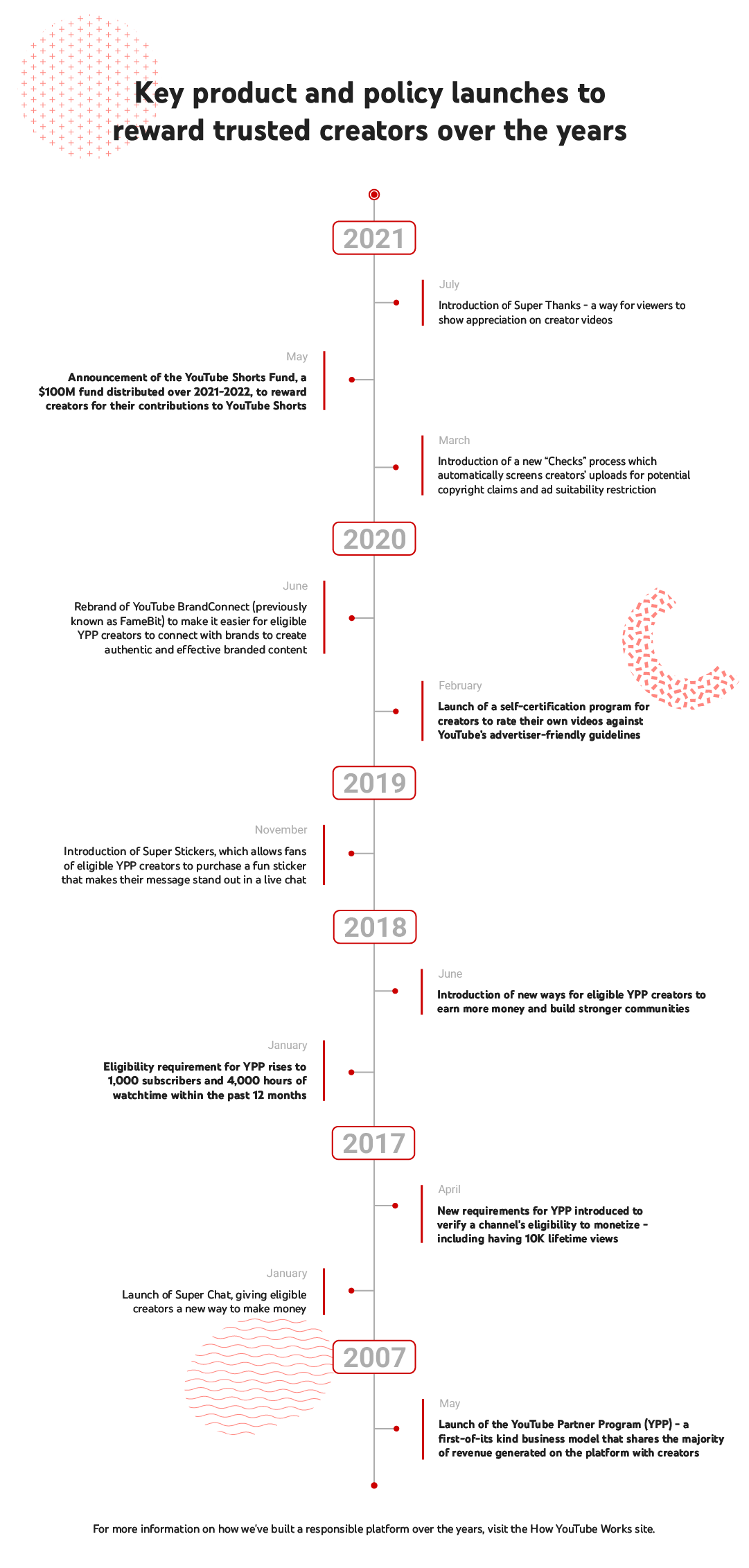 "Since advertising has been at the core of creators' revenue, we need to ensure that advertisers have faith in our systems and feel comfortable with where their ads appear. Advertisers do not want their brands associated with problematic content and actors, and we've seen first-hand that they vote with their feet. When advertisers lack trust in our systems, they scale back their spend on YouTube. This affects the entire ecosystem, not just the very small number of bad actors" says YouTube.
"We've partnered closely with advertisers to address their feedback, and today we're at least 99% effective at ensuring brand safety for advertisers. As a result, YouTube was the first digital platform to be accredited for content level brand safety by the Media Rating Council. YouTube was also one of the founding members of the Global Alliance for Responsible Media (GARM), a multi-stakeholder initiative to improve digital and brand safety with advertisers. As part of this initiative, we've helped establish a set of industry standards to define content not suitable for advertising."
By improving systems and increasing advertiser trust YouTube is making channels in YPP more successful.
Extending Trust In YPP Creators
Creators in YPP have access to programs and products that give them more control over the monetization of their channel. Creators can rate their own videos against YouTube's advertiser-friendly guidelines via the Self-Certification program. YouTube has also rolled out a new "Checks" process which "automatically screens creators' uploads for potential copyright claims and ad suitability restrictions." The "Checks" process will help creators "understand how their videos will monetize and make edits before uploading if they want."
Helping Creators Expand Their Business
YouTube has been working to build a multi-faceted business that helps YouTube creators grow and diversify their revenue. It now offers "ten different ways for creators to earn revenue, such as ads, subscriptions, branded content, merchandising, Paid Digital Goods and more."
"We continue investing in new tools that help creators earn money while strengthening the relationship with their viewers, such as our new Super Thanks tool. And because we're deeply committed to supporting the next generation of creators, we also offer other ways for creators (both on YPP and outside of YPP) to make money, such as the Shorts Fund."
YouTube's top priority will always be "finding new ways to reward trusted creators financially and help them ramp up their businesses."
We previously covered Your Guide On 10 Ways To Get Monetised On YouTube. Click here to know more.