Twitter is collaborating with The Associated Press (AP) and Reuters to expand their efforts to identify and elevate credible information on the platform. "We are committed to making sure that when people come to Twitter to see what's happening, they are able to easily find reliable information. Twitter will be able to expand the scale and increase the speed of our efforts to provide timely, authoritative context across the wide range of global topics and conversations that happen on Twitter every day." says Twitter in its blog post.
Let's have a look at Twitter's efforts:
How Twitter Currently Surfaces Credible Information and Context
Twitter's Curation team "helps give people context" in order to make informed decisions of what they see on the platform.
People currently see this added context and reliable information in the following places on Twitter:
(Source: Twitter Blog)
Trends. To help explain a top Trend, we often attach additional context to the Trend in the form of a Moment, a single Tweet, or via a written description.
Explore Tab. Explore catches you up on a range of subjects, curated just for you. This is where Twitter shows you what's happening right now. It includes Moments created by Twitter and third parties like news organizations, as well as Trends.
Search. When people search for a hashtag or a phrase on Twitter, certain keywords determined by Twitter will automatically show content at the top of the results from trusted resources or Moments that debunk misinformation.
Prompts. During the highest visibility events, such as elections or public health emergencies, Twitter will show prompts in the Explore tab or the Home Timeline that link to a public service announcement (PSA) Moment. These can include information from trusted sources on topics like how to vote safely in a pandemic or trustworthy information about getting vaccinated.
Labels. Sometimes a Tweet violates our Synthetic and Manipulated Media, COVID-19 or Civic Integrity misinformation rules but may remain visible on Twitter. In those instances, a label may be added to the Tweet that links to a Moment with informative context on the topic or to the Twitter Rules.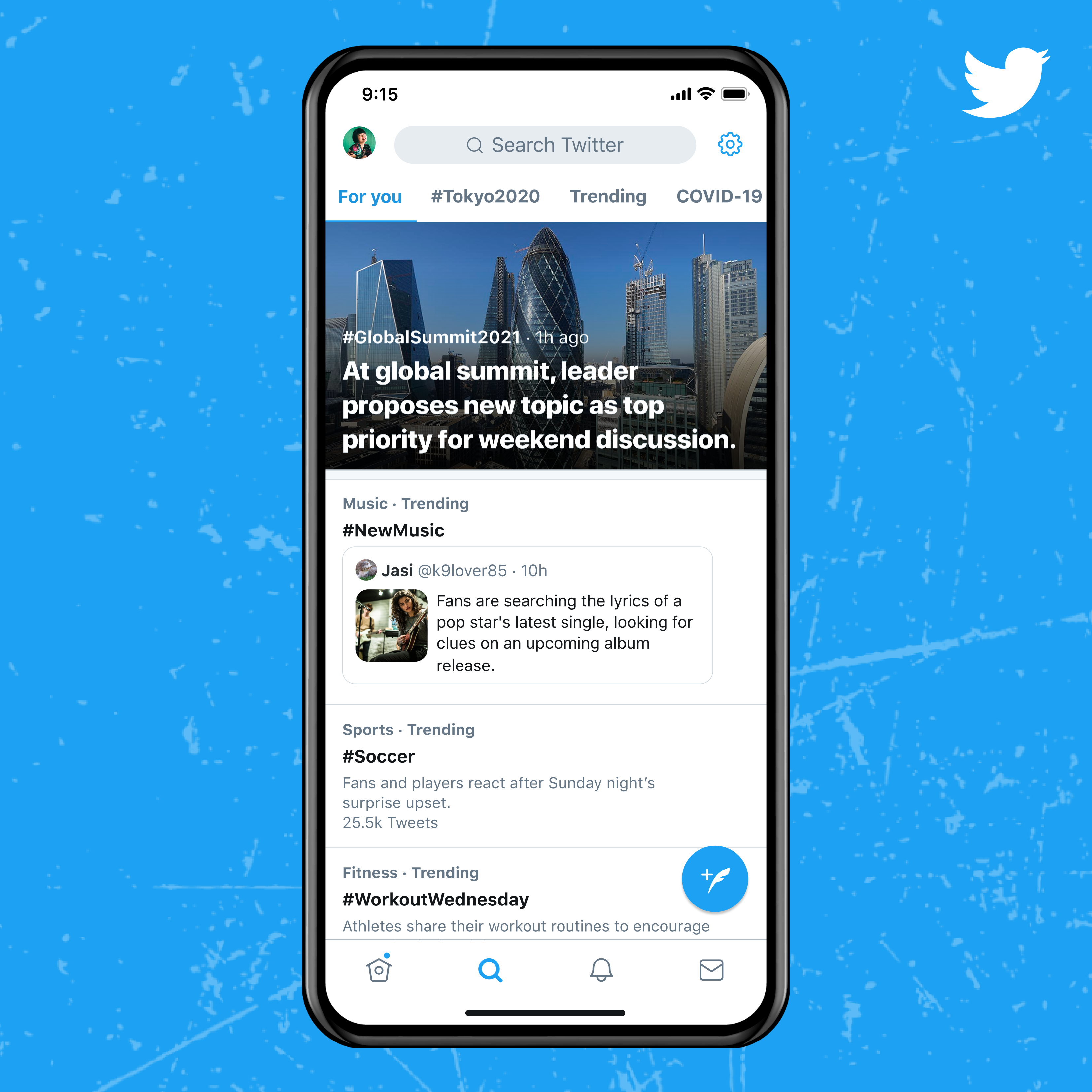 How This Program Will Help Expand These Efforts
Twitter's Curation team will increase Twitter's capacity to add "reliable context to conversations" happening on the platform.
This joint work will increase the scale and speed of the current work outlined above by:
(Source: Twitter Blog)
Increasing and improving context sharing: Ensuring that credible information is available in real time around key conversations as they emerge on Twitter, especially where facts are in dispute or when Twitter's Curation team doesn't have the specific expertise or access to a high enough volume of reputable reporting on Twitter. For example, people on Twitter can expect more Trends with contextual descriptions and links to reporting from trusted sources more frequently.
Anticipating and proactively identifying emerging conversation: Proactively providing context on topics garnering widespread interest including those that could potentially generate misleading information. Rather than waiting until something goes viral, Twitter will contextualize developing discourse at pace with or in anticipation of the public conversation.
Improving the effectiveness of product features: Supporting product experimentation and existing initiatives where additional credible context could make our work better.
How Will This Program Work With the Enforcement of the Twitter Rules?
Twitter has confirmed that AP and Reuters will not be involved in enforcement decisions which determine whether or not tweets are in violation of Twitter Rules. The authority solely lies with Twitter's Trust & Safety teams.