One fine morning while scrolling through your Instagram feed, you stumble upon a cutilicious father-daughter duo dancing on Hardy Sandhu's Bijlee, and there, your day's made. Especially when they don't belong to India and are following the trend somewhere from a European country.
Last December, the creators went viral for one of their videos that was shot for Christmas 2020. Clad in retro attire, the duo was seen dancing to 'Stayin' Alive' by Bee Gees and they absolutely slayed it as always.
However, it is not the only time Pablo and Veronica have come under the spotlight. For their reels boasting of suave and fine entertaining skills, the duo has amazed millions of viewers on Instagram. Be it matching the hook steps of Hardy Sandhu's Bijlee or grooving onto some trending dance reels, Pablo and Veronica have been hands down quite an entertaining father-daughter duo on the internet.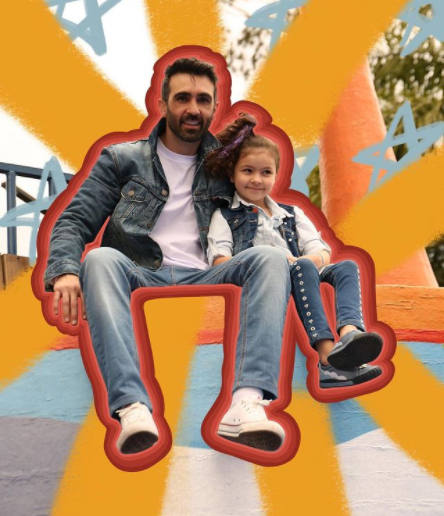 One of the highlights of their content creation journey has been the ability to go above and beyond. They haven't restricted themselves to any language, country, or place of origin. They ensure to catch every beat and traverse boundaries to create content that has helped them amass more than 700k plus followers on Instagram.
This creator duo hailing from Europe has time and again startled us with their multi-talented skills where they not only catch up on the reels but also show off a bit of acting, music, and mimicking gimmicks through their social media. Hence, there is a mix of fun, comedy, relevance, and entertainment in the content that they create perpetually. Their passion for content creation in the digital space sparks dedication and roleplay to create something big every time they are on it.
Their dance reels serve as a breather during our hectic hours and help us rejuvenate for some fresh start. Let's have a look at some of Pablo & Veronica's dance trend reels as they score a 100/100 for smooth coordination and dazzling moves.